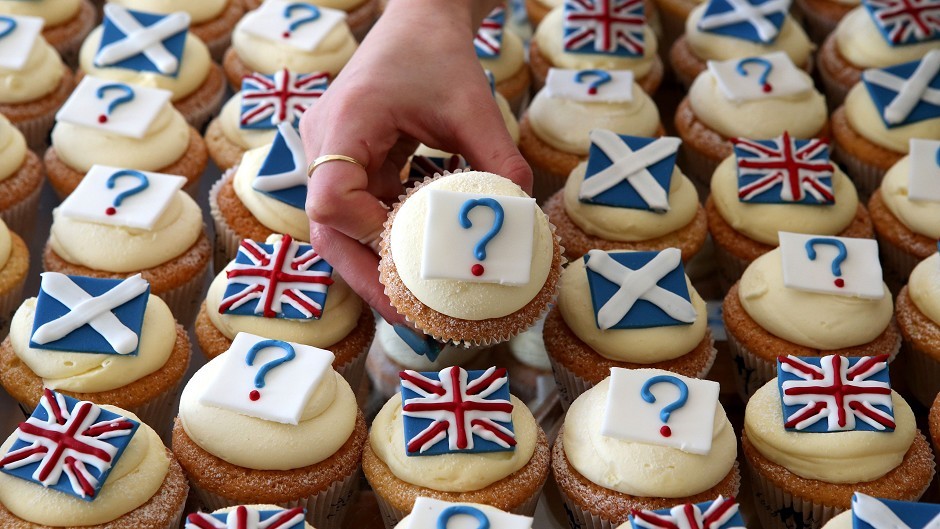 A Press and Journal poll has found overwhelming opposition to another independence referendum across the north and north-east.
The specially-commissioned survey showed a huge 69% of people in Grampian and the Highlands and islands oppose a re-run of last year's vote on the nation's future.
Pro-Union politicians seized on the findings last night – and renewed their calls for the SNP to cancel any plans for a second vote.
First Minister Nicola Sturgeon is expected to set out the circumstances which could trigger a new referendum in the SNP manifesto for next year's Holyrood elections.
The Press and Journal asked market research specialists Ideas in Partnership to gauge the views of residents across the north.
A total of 502 people in Aberdeen, Aberdeenshire, Moray and the Highlands and islands were contacted by telephone last week as the nation marked the one-year anniversary of the referendum
They were asked: "Given the current political climate do you want a second referendum?"
Just 155 people – or 31% – backed another vote, while the remaining 347 – or 69% – said they would be opposed.
The level of support for a second independence referendum was similar to a national YouGov poll from earlier this month, which found 29% in favour, and 59% against, with the rest unsure.
Broken down by region, the researchers carrying out the Press and Journal survey found that Moray was the most evenly split – with 48% supportive of a second ballot and 52% against.
The north was the most opposed to a re-run of the poll, with Inverness residents against by 80-20, while the rest of the Highlands and islands were by 72% to 28%.
In the north-east, Aberdeen rejected another referendum by 71% to 29%, and Aberdeenshire said No by 66% to 34%.
Of all of the people who were polled, 44% were male and 56% were female. A total of 32% were aged over-65, while 30% were 50 to 64, the 26-49 age group represented 31%, and 8% were in the 16-25 bracket.
An SNP spokesman said: "Recent polls have shown strong public support for a future independence referendum, but as the first minister has made very clear, there can and will only be such a vote if the people of Scotland decide there should be one – and Scotland will only become independent when a majority of people vote for it in a referendum."
Unionist politicians rounded on the Nationalists, however.
Scottish Conservative leader Ruth Davidson said: "This poll shows that the north-east has a clear message for Nicola Sturgeon – call off your attempt to re-run last year's referendum and get on with the day job of running Scotland."
"Thousands of people across the north-east and the rest of Scotland believed Nicola Sturgeon when she repeatedly told them the referendum was 'once in a generation'.
"She should honour that pledge. Failure to do so will prove only that this is a first minister for the SNP, not a first minister for Scotland."
Labour's Shadow Scottish Secretary Ian Murray said: "With more than 6,000 children in Scotland leaving primary school unable to read properly, it's clear that the focus of everybody in Scottish politics should be on giving young people a better chance in life.
"Instead of re-running the arguments of the past, the SNP government should focus on securing a better future for all of Scotland's young people. That's what the majority of people in Scotland want."
Former Scottish Secretary Alistair Carmichael, Liberal Democrat MP for Orkney and Shetland, said: "Before the referendum the SNP said it would be a once in a generation event.
"Now they are agitating to have a second one in the next few years. This poll confirms that most people would prefer them to get on with the job they were elected to do.
"Our schools, hospitals and police need Nicola Sturgeon's full attention. While she day dreams about independence our services get poorer and poorer."
A spokesman for Prime Minister David Cameron said: "As the prime minister has said, one year ago Scotland voted decisively for a powerful Scottish parliament within a strong and secure United Kingdom.
"More Scots voted to keep our Kingdom United than have ever voted for any party in any election in Scottish history and the Edinburgh Agreement committed both governments to respecting the outcome.
"We all agreed – as do the Scottish public – that the independence referendum should be a 'once in a generation' or a 'once in a lifetime' event.
"The prime minister is focussed on delivering devolution so that the debate can move on from what powers the Scottish Parliament should have, to how they are used to better the lives of the people of Scotland."
The Press and Journal-commissioned poll was carried out by Aberdeenshire-based market research specialist Ideas in Partnership.
It followed strict guidelines laid out in the market research code of conduct.
The company used different methods to ensure the survey was as robust as possible and responses were collected from 500 people across several days a week ago.
The poll was split into five areas – Aberdeen city, Aberdeenshire, Moray, Inverness city and Highlands and islands.
The question asked was: "Given the current political climate do you want a second referendum?"