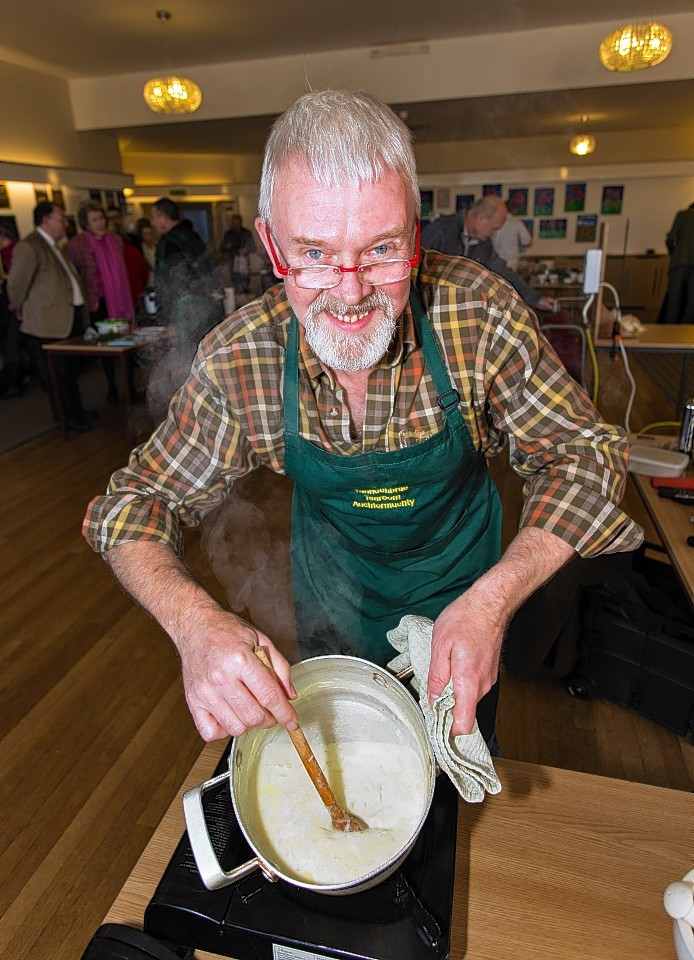 The deadline for a competition celebrating one of Scotland's most beloved soups is looming.
The annual Cullen Skink World Championships event will take place next month in the Moray village famed for the creation of the creamy fish concoction.
Organisers yesterday issued a reminder to those keen to enter the contest that they have only until the end of this month to register their interest.
The event will take place at the Cullen Bay Hotel on Sunday, November 22 and entry forms must be received by Saturday,
October 31.
This year will mark the fourth annual installment of the competition, and organisers have praised its influence in spreading appreciation for the "iconic recipe".
The Cullen Voluntary Tourist Initiative's Simon Tucker said: "The championships are really picking up momentum now.
"We have already had communications with people who want to come to spectate and enjoy the output from the day.
"This event is about maintaining the tradition of an iconic recipe, and promoting Cullen as its home."
Entrants will compete for two championship prizes – one for the best soup made using a traditional recipe, and the other for best Cullen Skink "with a twist".
Fife man Neal Robertson dazzled judges last year with his take on the established classic, and took home the Cullen Skink World Championship trophy.
Last weekend crime writer Ian Rankin expressed his fondness for the Moray dish on social media site Twitter, and after being contacted by reigning champion Mr Robertson about the upcoming contest, said he was "checking his diary" to see whether he could attend.
The author, best known for his Inspector Rebus stories, added: "Tonight on Twitter I have been informed of the Cullen Skink World Championships #blessed."
Entry forms and competition guidelines can be obtained from the Cullen Bay Hotel, Cullen Paper Shop and Cullen Post Office, or can be downloaded from www.discovercullen.com
For more information e-mail visit@discovercullen.com, or by phone 01542 840314.