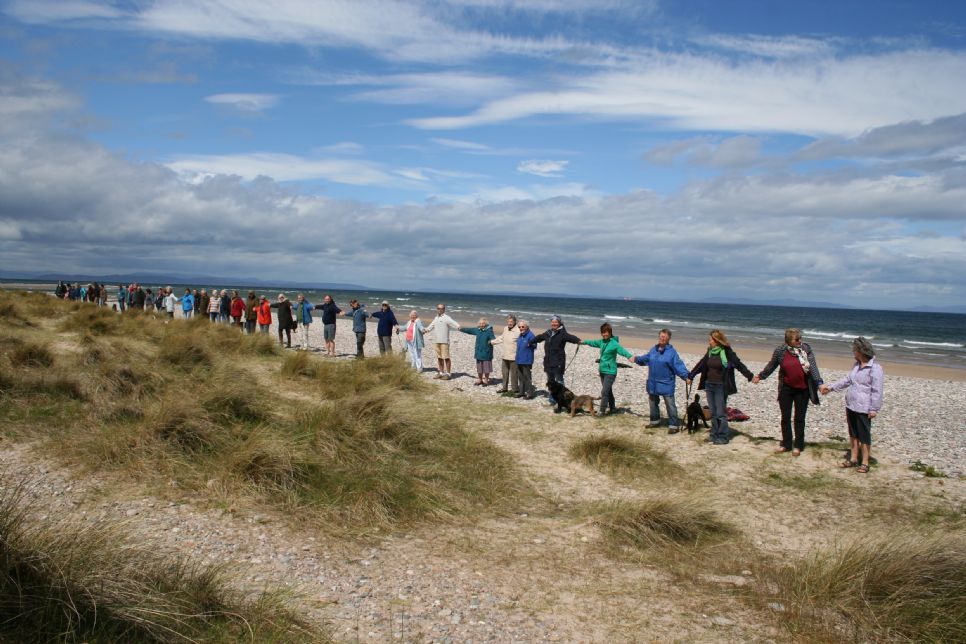 Villagers embroiled in a court battle with Moray Council over a beach hut development have raised £7,000 within a fortnight to help cover legal fees.
Residents in Findhorn were dismayed when the local authority approved plans for a set of 30 colourful huts along its seafront earlier this year, claiming they would destroy the area's "unspoiled beauty" and endanger wildlife.
A group of campaigners will face the council at the Court of Session in Edinburgh next month, and recently launched a fundraising effort to help cover their £25,000 legal costs.
Last night, one of the protestors, Christine Hunt, said the group's online crusade had exceeded her expectations in amassing nearly a third of the required sum in less than two weeks.
She explained: "This is really the first crowd-funded campaign we have ever had in Findhorn, but we needed to try every avenue we could for this.
"We are in a 'David vs Goliath' situation, but even though this is difficult and expensive there is no other alternative for us.
"We just have to do something to fight this – we have to save the beach."
The group said it had surpassed its target for this stage of the campaign.
And with more than 100 people tendering donations already, Ms Hunt says she is confident the village group will reach its target.
She added: "It is really an excellent example of community power, and we're very grateful for the support we have had.
"Now we're just waiting for our chance in court, and for our lawyer to put forward our case.
"We're very hopeful that we will win."
The group has until early next year to pay the legal team running its case, and will keep the Internet fundraising site open until then.
The wrangle began in May when Moray Council's planning and resources committee approved the plans despite receiving 173 letters of objection.
Inverness-based developer 1 Architects has withdrawn an initial batch of 15 huts – priced at £25,000 – from sale until the case concludes.
The firm's managing director, Ian Sutherland McCook, said continuing to market the huts would be "impolite" towards the legal process.
Moray Council maintains the huts will boost tourism in Findhorn, and will add to the visual amenity of the beach.
On Wednesday, November 18, the case will go before the Court of Session in Edinburgh.
The residents' fundraising page can be found at www.campaignforwildspaces.com