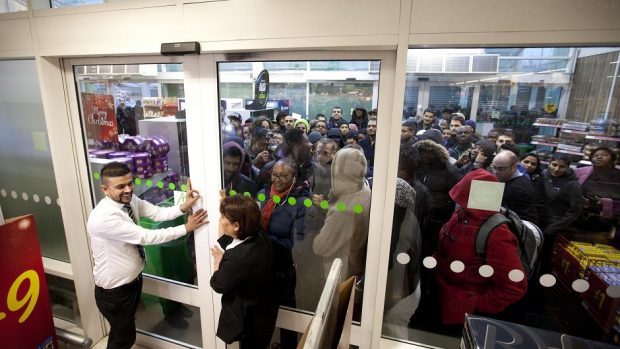 War broke out across the country last year when Black Friday mania hit the shops.
But most consumers appeared to stay at home this year – with shoppers turning to the web to bag a bargain.
In the north-east, Black Friday sales started with a fizzle rather than a pop when the frantic crowds of dawn shoppers seen last year failed to turn up.
Granite City shopping centres were practically deserted during the early morning openings on what should have been a bumper bargain day.
Many stores hoped to capitalise on increased footfall following the manic scenes witnessed around the country this time last year.
But it was a slow start in Aberdeen with many people opting just to window browse as they made their way to work.
Only a handful of people turned up at Union Square shopping centre despite big name chains like New Look and River Island offering up to 50 off.
The Bon Accord Shopping Centre also experienced a slow start, with kids favourite Toys 'R' Us and menswear store Burton almost empty as the one-day sales extravaganza got under way.
Ryan Manson, general manager of Union Square, said shoppers had flocked steadily to the shopping centre for a bargain throughout he day.
He said: "Our car parks have been full since 11am and there has been a great atmosphere in the centre."
"Although still early in the day, anecdotal feedback from retailers indicates that customers have been taking advantage of the bargains on offer in Union Square."
Craig Stevenson, manager of Bon Accord & St Nicholas, said its car parks had been full since 9.30am.
He said: "We've seen a steady flow of shoppers who are eager to pick up a Black Friday bargain pass through both malls throughout the day.
"Although we're still in the process of collating figures, it looks like we've been considerably busier than last year's Black Friday which is great way to begin our run-in to Christmas."
In Inverness Jackie Cuddy,centre manager at Eastgate Shopping Centre, said the day had been a success.
She said: "It was a bit of a slow start but it was definitely a busy day.
"We had some good sales early on and I came back up from the shopping at around 4pm and it was heaving.
"By midday our car park was full and it looks like we've done better than last year."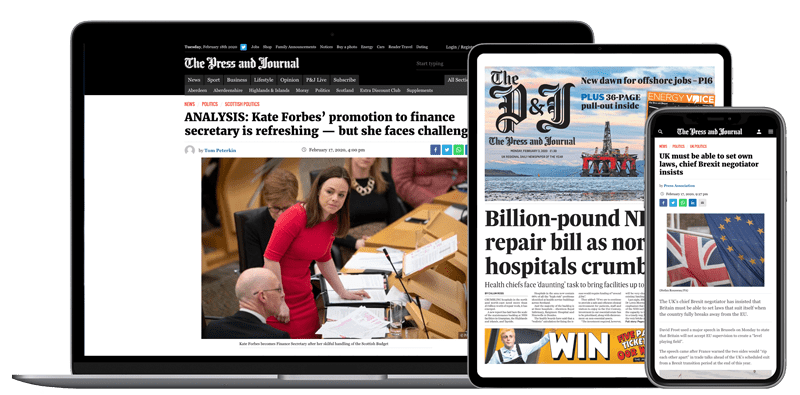 Help support quality local journalism … become a digital subscriber to The Press and Journal
For as little as £5.99 a month you can access all of our content, including Premium articles.
Subscribe