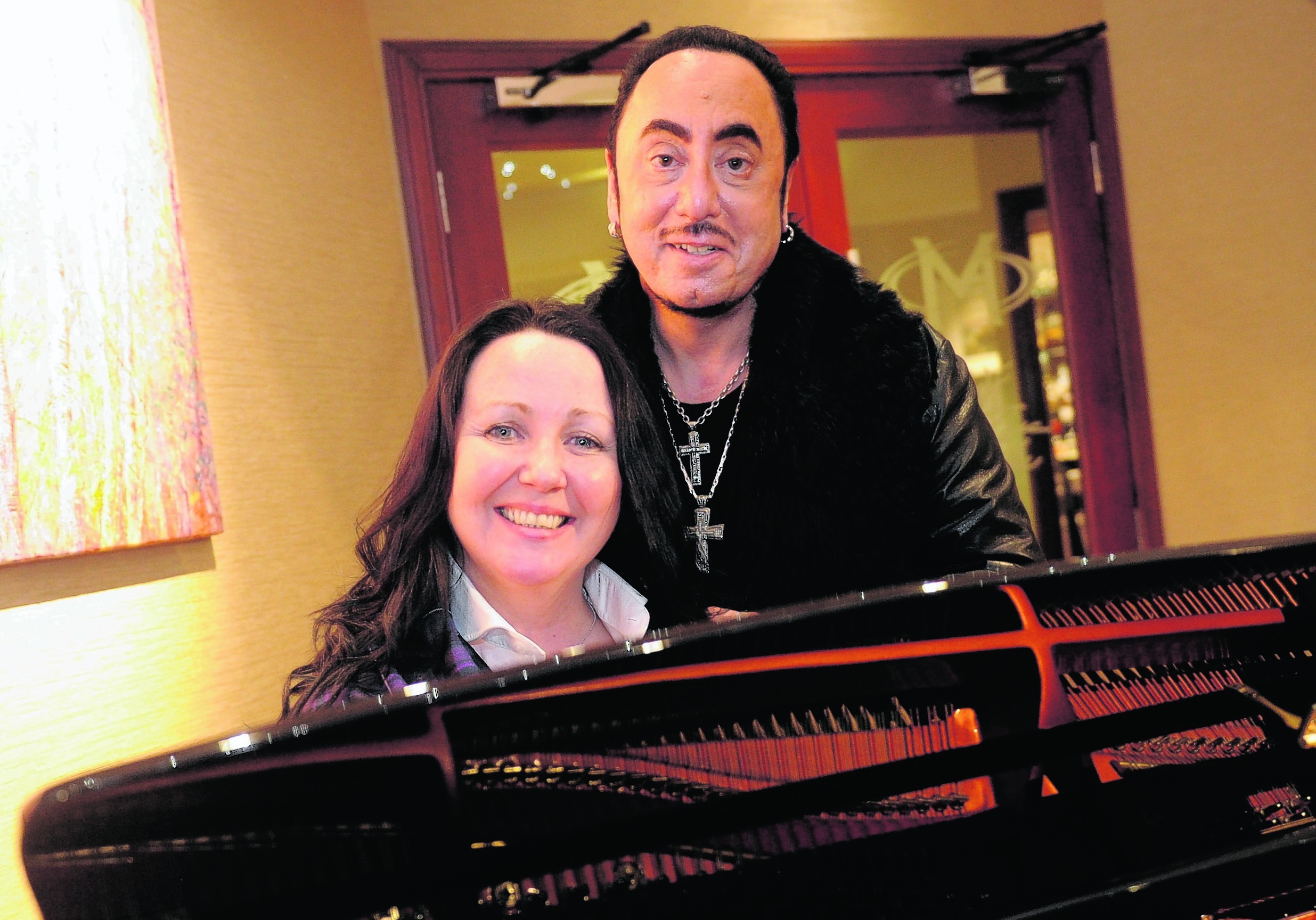 A Moray musical celebrating the life of Scotland's most famous poet will make its debut in the Highlands later this month.
'Robert Burns: The Musical' was the brainchild of American music legend Michael Jackson and his famous friend, David Gest.
The fledgling production was then developed by the Rock Academy performing arts group in Lossiemouth.
The show has already been staged to appreciative audiences in Edinburgh and Aberdeen, and organisers say they are excited at the prospect of reaching another milestone.
The musical will be performed in front of a Highland audience for the first time during a special Burns Supper gathering at the 650-seat auditorium at the Macdonald Aviemore resort at the end of the month.
The producers hope it will act as a stepping stone on its journey to taking the world by storm.
In recent months the Rock Academy theatre company has had requests to tour the show across America, Australia, China and Dubia.
Co-owner Tish Tindall said she was "absolutely delighted" to be able to launch the show to a new audience.
She added: "After last year's premiere in Aberdeen and subsequent tour I think the Aviemore resort and its facilities will provide the perfect venue for the show.
"Everyone involved with the musical is looking forward to this next stage in its mission to bring The Bard to the public in a modern form."
Macdonald Aviemore's Jess Atkinson said the venue would mark the performance by hosting "one of the world's largest Burns suppers".
'Robert Burns: The Musical' first graced the stage on Burns Night last year at Aberdeen's Tivoli Theatre.
There followed two performances in Edinburgh in September after several theatrical promoters expressed an interest in securing a lengthy stage run in Scotland's capital.
Ms Tindall, who also narrates the show, said her "ultimate goal" would be an eight-month run in the city.
The Highland show will take place on Saturday, January 30.
Tickets can be purchased at the Rock Academy base in Lossiemouth, the Macdonald Aviemore hotel or by calling 0344 879 9152.