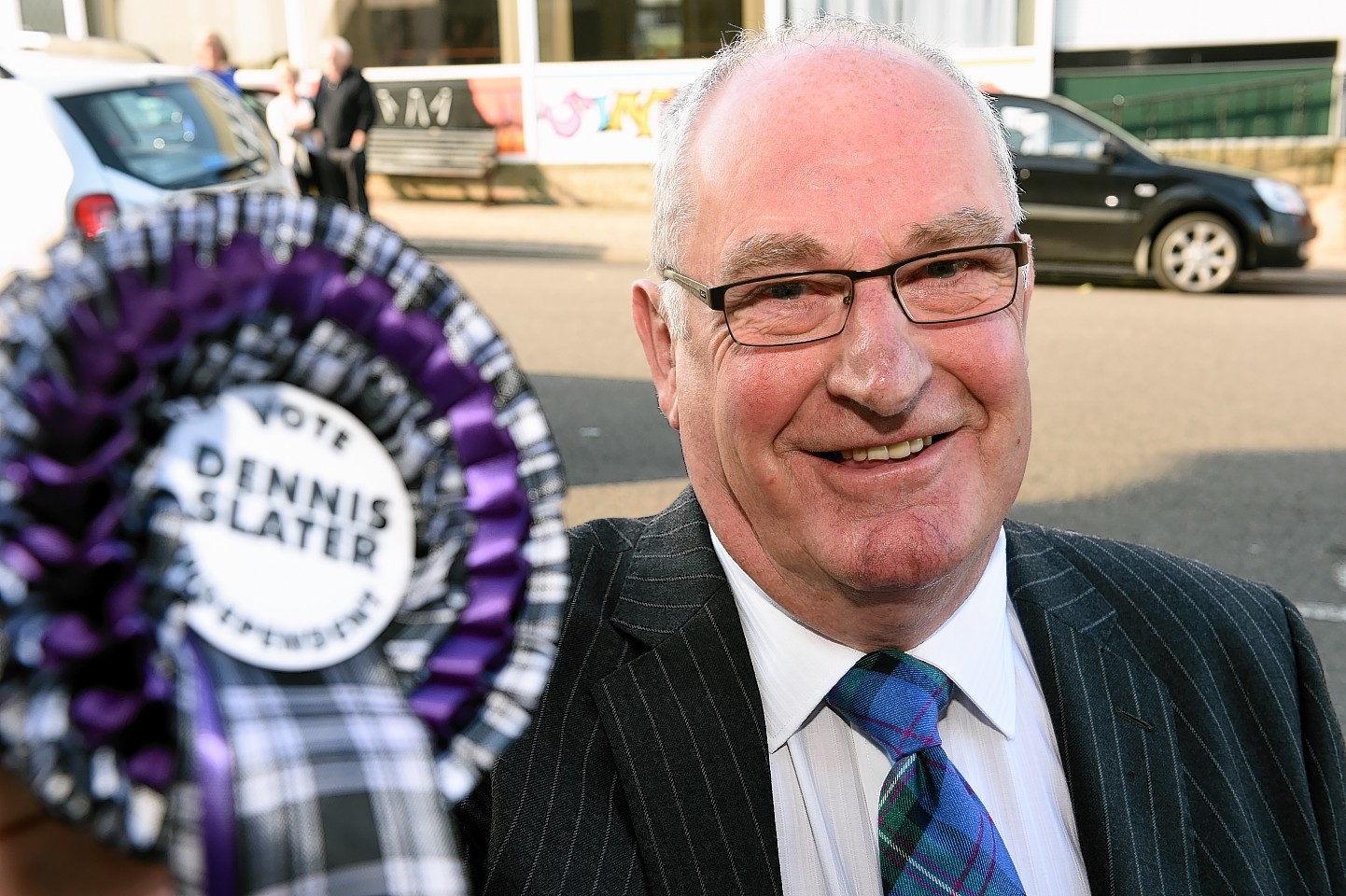 Moray's SNP group has accused the council's newest member of "duping" voters by going back on a vow not to join the local authority's ruling administration.
Heldon and Laich ward representative Dennis Slater won a by-election in October, during which he promised to remain "a true independent".
Yesterday, the rookie member left opposition members aghast when he performed an about-face and joined the independent-led administration.
The councillor maintains the switch will not affect how he votes on crucial local issues, and says he made the "tough decision" in an effort to help steer the authority through tough financial times.
But fuming Nationalist members say Mr Slater misled the 3,248 voters who elected him to the council.
SNP group leader Gary Coull said: "I feel bad for those who voted for and supported Mr Slater on the promise that he would not join any administration.
"We have seen a so-called independent candidate dupe the electorate into thinking that they will be truly independent, just to come into the council and join a party comprise of other supposed independent members."
Mr Coull accused the council's 10 independent members of "making up their own political party" despite a stated aversion to party politics intruding on local government.
The Keith and Cullen member added: "We are once again seeing that independent councillors are not as independent as they say they are."
Mr Slater dismissed the SNP's claims yesterday, saying: "I am still an independent councillor, that's the main thing.
"But I believe Moray Council will be better served by elected members working together to get through these tough times.
"At this present point I think all groups on the council should be working as one to help address the enormous challenge of balancing the books."
Moray Council leader Stewart Cree, head of the administration group, commended Mr Slater on choosing to join the coalition.
Mr Cree added: "We are independent because we do not believe in party politics within local government – we are not a party and we accommodate a broad range of views."
The council boss said he was "delighted" Mr Slater would be working alongside administration members.