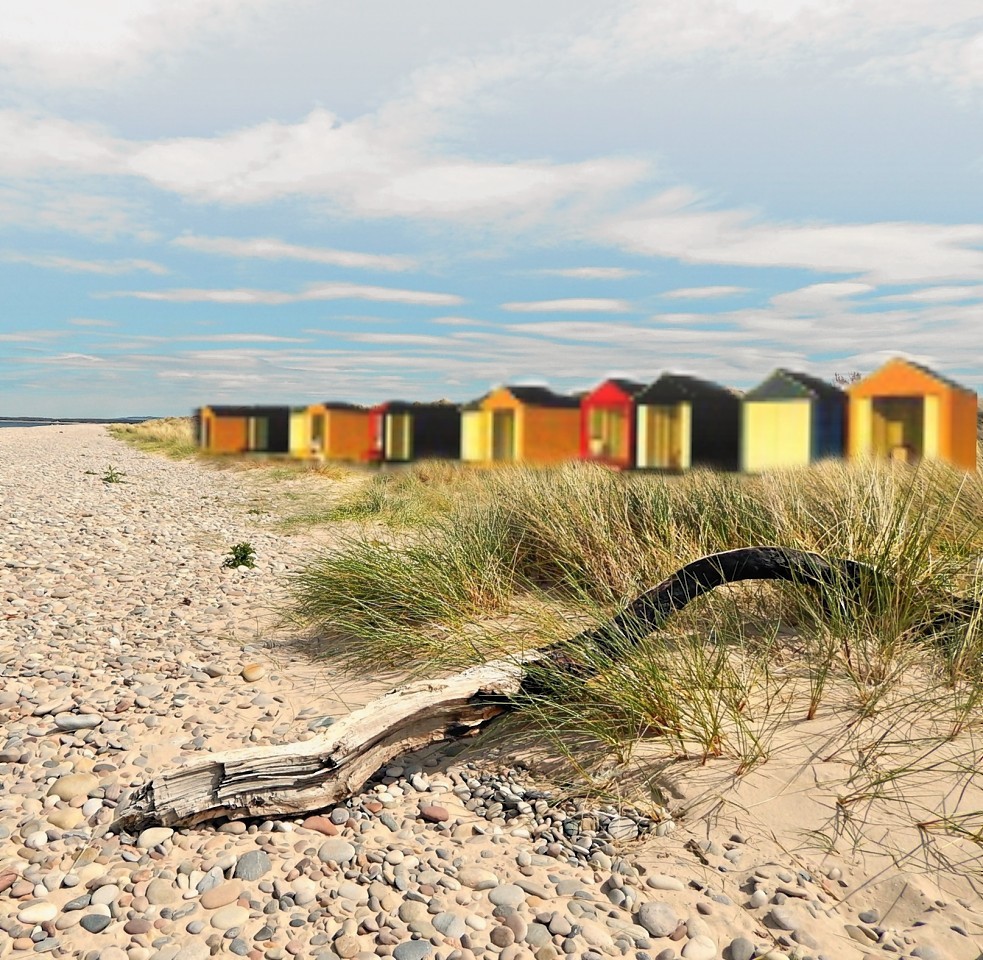 Developers say work on a new row of beach huts along a stretch of Moray shoreline could get under way "within weeks" following the conclusion of a court battle over the seaside shelters.
1 Architects of Inverness had originally aimed to build the huts at Findhorn over last summer, but a local protest group cast those plans into disarray.
Campaigners waged war against the development and implored the Court of Session in Edinburgh to order Moray Council to revoke planning permission.
They argued that the authority had granted the consent in error, and maintained that the huts would tarnish the "unspoiled" beauty of the bay.
But last week a judge ruled that building work should go ahead, and estate agents are expected to return the huts to the market imminently.
1 Architects had placed the scheme on ice until the legal wrangle was resolved, but has this week accelerated efforts to begin construction.
Managing director, Ian Sutherland McCook, said: "We decided not to perform any project planning until we learned the findings of the Court of Session.
"It would have been disrespectful to pre-judge the outcome, and we've only now been talking with contractors.
"Our intention is to start work as soon as is practicable, and that could be within a few weeks.
"It all depends on our contractors' other obligations, but we would like to see them up by summer."
Mr Sutherland McCook added that several parties who had staked a claim on the huts last year, before they were withdrawn from sale, had shown a "resurgence of interest" in purchasing them.
He also stressed that the legal dispute between the firm and local campaigners had not dissuaded 1 Architects from its plans to dedicate two of the colourful shelters to community use.
He added: "We hope that their long-term rental income will enable the community to support other improvement works.
"We truly believe the huts will benefit the village."
Lead protestor Christine Hunt previously said that campaigners had been left disappointed by the decision to allow the work to commence.
She said the beach huts, which will be sited along 324ft of beach, would be "a travesty" for the beauty spot.