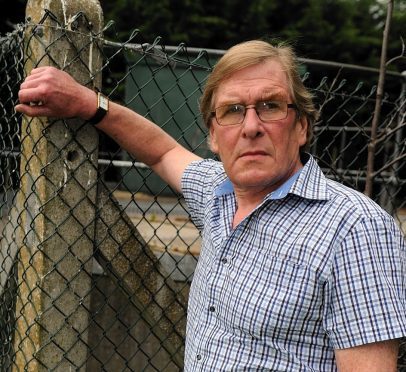 Villagers in a coastal Moray community have been left without local access to basic essentials with the closure of its last remaining grocery shop.
Now that the modest store in Garmouth has served its final customer, 900 people in the village and in the neighbouring Kingston have been left stranded six miles from the nearest shop.
The Garmouth and Kingston Amenities Association assumed control of the premises attached to the Garmouth Hotel on a voluntary basis in November.
The community group had a permit to run the venue until yesterday, and had hoped to find an owner for it by then.
But, faced with plummeting footfall over the course of the past few months, members were unable to attract any interest in the business.
Chairman of the association, David Mackay, said this was the first time in its history that Garmouth had been without a single shop.
But he added that attempts to rally support for the enterprise had been met with apathy.
He said: "This is a great shame, the village used to be a really thriving community.
"It's never been without a shop, or shops, but now all we have is a hair salon and the nearest grocery store is miles away.
"Two weeks ago we had a public meeting, which we'd leafleted everyone in both villages about, but only seven folk turned up.
"I still think that, under the right guidance the business has potential – but it would need community support."
Fochabers Lhanbryde councillor Sean Morton credited the volunteers who kept the store's shelves stacked over the past months.
Mr Morton said: "The problem is that this was a 'use it or lose it' situation.
"There has to be a groundswell of local people using a service like that shop in order to sustain it.
"There was a lovely bunch of people who did their level best to keep it open – but sadly customers were not visiting it enough."
Mr Morton expressed some faint hope that the store's closure could make residents realise the importance of having local access to essentials.
He added: "Sometimes you don't know what you have got until it's gone, so there is the chance this could spark something.
"People might miss the shop, and something else could come of that."