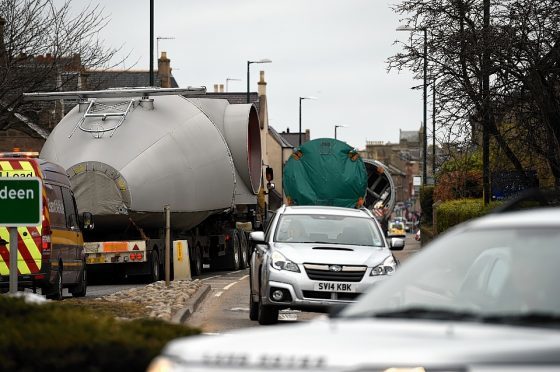 Deliveries of huge wind turbine parts, which have caused delays on Moray's busiest trunk road for the past month, are scheduled to conclude this week.
Queues have routinely built up on the A96 Inverness to Aberdeen route while the wide loads have made their slow and carefully-prepared way through the region, accompanied by police convoys.
The hefty equipment is being ferried from Inverness Harbour to the Edintore windfarm construction site south of Keith.
The tower sections, generators, rotors and blades will ultimately be used to create six turbines, all of them 410ft high.
Yesterday, developers Vento Ludens confirmed that the components are on schedule to be on site by the end of the week.
The firm's construction project manager, Daniel Rafferty, said efforts had been made to ensure the transportation of the parts caused minimal disruption.
He added: "We are very pleased with the team's progress so far.
"Our specialist haulage contractor and our turbine supplier have worked together with the police to transport the abnormal loads in a safe and efficient manner.
"Their previous experience gained in delivering large components in this area has allowed them to complete the task with the minimal amount of disturbance possible."
The company explained that conveying the equipment from their factory to the site had been "no small feat".
The selected route was planned to avoid bridges, tunnels and roads with tight bends.
After leaving the port at Inverness, the parts are being driven along the A96 before turning off at the B9115 road to Drummuir and heading to Edintore.
Deliveries started on Monday, March 21, and Vento Ludens has worked closely with community councils in the Keith area about how the programme is advancing.
The windfarm scheme was initially refused planning approval by Moray Council because of concerns it would "dominate" the surrounding landscape.
But permission was later granted on appeal by a Scottish Government-appointed reporter who ruled the environmental impact was not "unacceptable".
The turbines are expected to be built by the end of June, and will become operational in the following weeks.
Vento Ludens and Koehler Renewable Energy will pledge around £70,000 every year from the profits the wind farm generates towards local projects.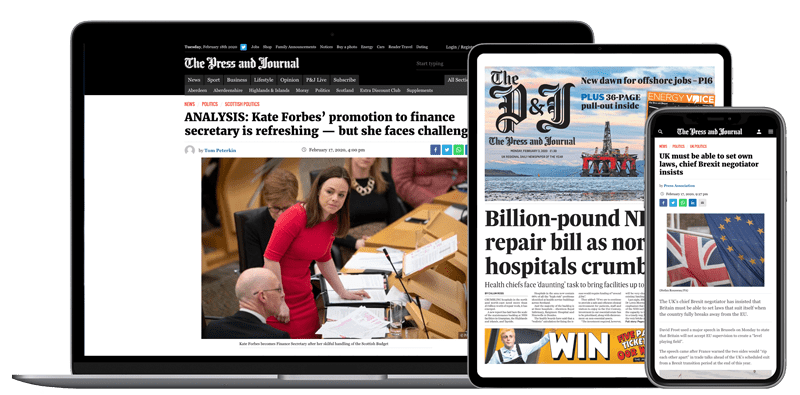 Help support quality local journalism … become a digital subscriber to The Press and Journal
For as little as £5.99 a month you can access all of our content, including Premium articles.
Subscribe