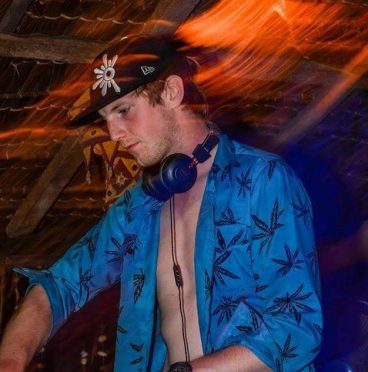 A young man from Orkney who suffered a life-threatening aneurysm in Thailand has spoken about his slow but steady recovery.
Owen Auskerry had to be airlifted to hospital in January this year for emergency surgery on his brain.
The 24-year-old flew home to Orkney in February and has since been continuing his recovery in Edinburgh.
He has offered an update on his progress on a social media page – which his followers used to raise more than £29,000 to help pay medical bills and bring him home from Thailand.
He said: "My speech is pretty much back to normal which has been great for me and terrible for everyone else.
"The only real problem that I'm still dealing with is my lack of short-term memory which means that sometimes I slightly forget what I did that day.
"However, it is slowly getting better and I have appointments to see people to help.
"In the last 2 months I have moved into a new, and lovely house which is finally looking the way I want it to.
"I have also had some amazing times listening to great music and seeing friends which is exactly what I was needing."
Mr Auskerry was in Thailand working as a teacher when he suddenly became ill – suffering severe headaches, seizures and vomiting.
His girlfriend Janjira Swy called an ambulance and when he arrived at hospital doctors discovered that a blood vessel on his brain had burst.
He was airlifted from his home in Nakhon Si Thammarat to hospital in the Thai capital Bangkok 380 miles away, where he underwent a three-hour surgery, while his family flew from the UK to be by his side.
As well as teaching, Mr Auskerry spent time in Thailand DJing – and he posted a new mix published under the pseudonym MetroGnome with his update on his condition.
He added: "For now that is me over and out. Massive love to everyone on here. I will never forget that lots of the progress that has happened is a result of my incredible support network. You guys are amazing."