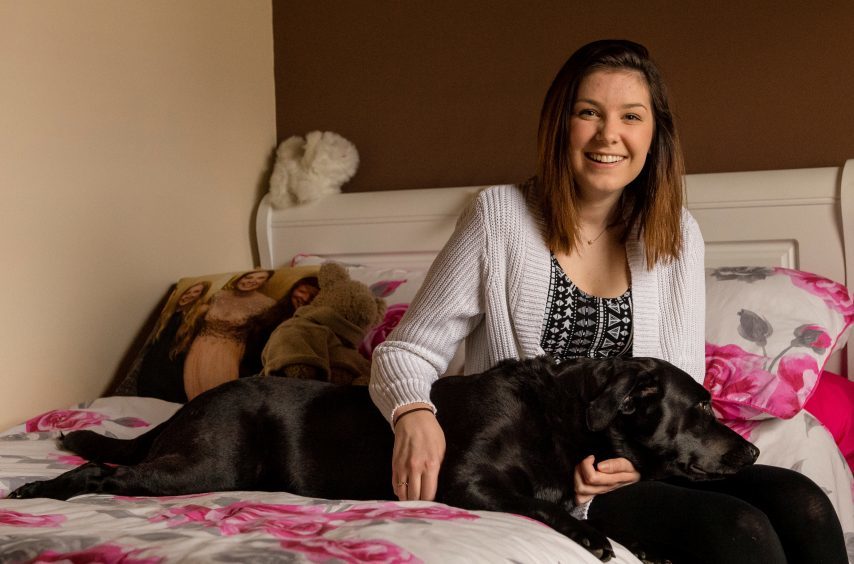 Prime Minister David Cameron has hailed the "incredible courage" of a Moray woman who has defied the limitations of a devastating condition by raising more than £100,000 to fight it.
Lucy Lintott was identified as Scotland's youngest Motor Neurone Disease (MND) sufferer when she was diagnosed in November 2013, at the age of 19.
The determined Garmouth resident quickly formed a bucket list of aims she wished to carry out while she was still able to.
Her top target was raising £100,000 to combat the degenerative disease, a milestone she reached earlier this year.
The prime minister has now bestowed a top honour upon Miss Lintott, which is reserved for the most outstanding volunteers in the UK.
Mr Cameron announced Miss Lintott as the latest recipient of the Point of Light award.
As well as praising her mammoth fundraising quest, he commended Miss Lintott for keeping an online blog which has helped spread awareness of MND.
The prime minister said: "Miss Lintott has shown incredible courage and determination in taking her own experience of MND and using it to help others.
"Through her blog she is raising awareness, tackling misconceptions and inspiring a huge number of donations which are making a real difference in the lives of many others with the disease.
"She is an inspiration and I am delighted to recognise her service to others."
Miss Lintott is the 534th Point of Light award recipient to be named by the UK Government.
She said: "I'm so honoured to be presented with this award.
"It's moments like these that I know I've done the right thing, and that I'm on the right path.
"I really hope that people realise a terminal diagnosis isn't the end of their story, as long as they don't allow it to be.
"MND doesn't have the power to determine my future, I do."
The 21-year-old is currently exploring Italy with a friend, and has visited attractions including the Leaning Tower of Pisa and the Trevi Fountain in Rome.
Although she has now surpassed her £100,000 target, she continues to collect donations to help fund research into curing MND.
prizegiving event.