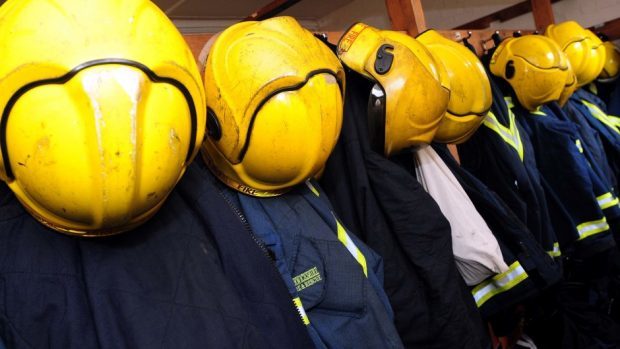 Fire chiefs will embark on a new recruitment drive next week in an attempt to tackle a lack of retained firefighters in Shetland.
The service is currently 50 people short of its full complement, with a new three-week national recruitment campaign due to launch from Monday.
Earlier this year Shetland MSP Tavish Scott raised concerns over staffing levels in rural stations after crews from Lerwick and Scalloway had to attend a fire in an unoccupied house in Hillswick.
They were called out because the village's station, located less than one mile away from the blaze, did not have enough staff available at the time to respond.
Scottish Fire and Rescue Service's Shetland manager Myles Murray said the full complement of retained staff in the isles is 180, but just 130 firefighters were on the books at the moment.
Currently Lerwick and Sandwick are the only fully staffed stations, with Fetlar, for example, having only one retained firefighter in December.
The numbers vary across Shetland, however, with Unst having a 98.42 per cent availability for daytime cover between January and May, Murray said.
A three-week poster drive will now be launched in an effort to attract more firefighters to join stations in their communities across the isles.