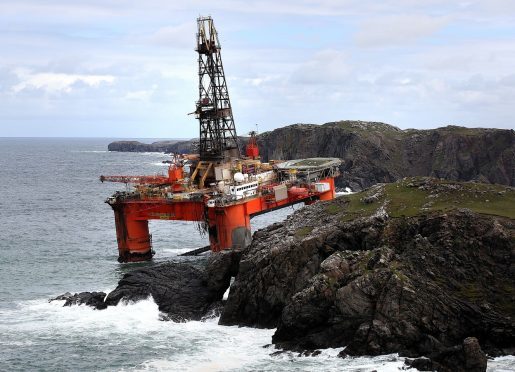 The oil rig grounded off the Western Isles has developed a leak, leading to fears of a serious oil spill.
The Transocean Winner, sitting relatively upright when it beached on Monday, is also listing at a greater angle – but multi-million pound salvage operations are paralysed because high winds are due to hit the coast over the next three days.
Last night, conservationists warned that any serious spill would pose a threat to wildlife and could be damaging to fishing and tourism in the area.
Friends of the Earth Scotland director Dr Richard Dixon said: "Leaking diesel oil could create a serious problem for wildlife in such a sensitive area, which is often home to whales, dolphins and important seabirds.
"The local community is dependent on tourism and fishing, both of which would be badly impacted by a serious spill."
And he pointed out that the grounding site was just seven miles west of EU-protected Loch Roag coastal lagoons, which form a rare and valuable habitat of marine grasses, seaweeds and sponges.
Dr Dixon said: "If the diesel oil leaks into the environment, the clamour for answers as to why such a risky trip was attempted will grow much louder."
The Winner grounded at Dalmore beach, near Carloway, on Lewis on Monday after it broke free from its tug in rough seas.
The rig, carrying 280 metric tonnes of diesel oil, has been surging up and down at high tide.
And it is now listing at a greater angle, with force 6 winds expected to batter the exposed coastline over the next few days.
The stranded 17,000 tonne rig is worth up to $500,000 per day to the Transocean oil company.
And the cost of removing it from its rocky perch is likely to run into millions of pounds, according to a salvage expert.
Environment Secretary Roseanna Cunningham said the Deputy First Minister had been in direct contact with the UK Government about the decision to sail.
She said: "The news that some of the fuel tanks appear to have breached is obviously concerning, especially given the proximity of the grounded rig to the beach and the presence in the wider area of important marine habitats and species."
She added that measures had been put in place to swiftly identify any potential environmental impact on this "precious and fragile marine habitat".
A damage assessment team from Smit Salvage and Transocean began a series of initial inspections to check the rig's structural integrity on Tuesday. They were unable to continue yesterday due to weather conditions.
A spokesman for the Maritime and Coastguard Agency last night said: "During the inspection, the salvors discovered that two of the fuel tanks appear to have been breached, however, it is unclear at this time how much oil from those tanks has been released to the environment."
A spokeswoman for Transocean in Houston said: "During severe weather, the Transocean Winner lost its tow and subsequently grounded off the Western Isles of Scotland. No rig personnel are at risk.
"Transocean is working closely with authorities to resolve the situation as quickly as possible."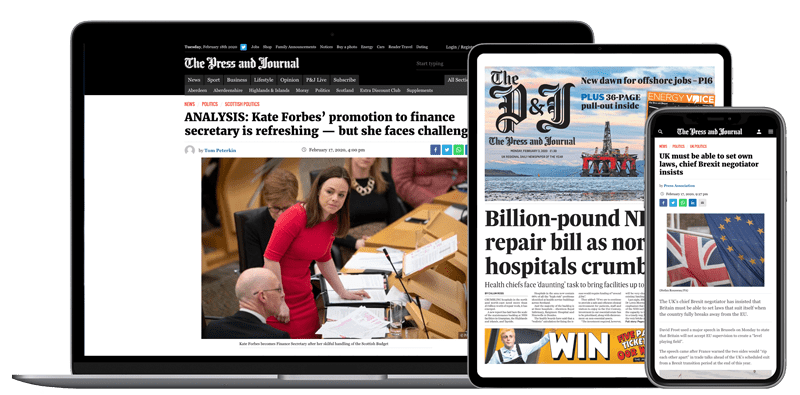 Help support quality local journalism … become a digital subscriber to The Press and Journal
For as little as £5.99 a month you can access all of our content, including Premium articles.
Subscribe