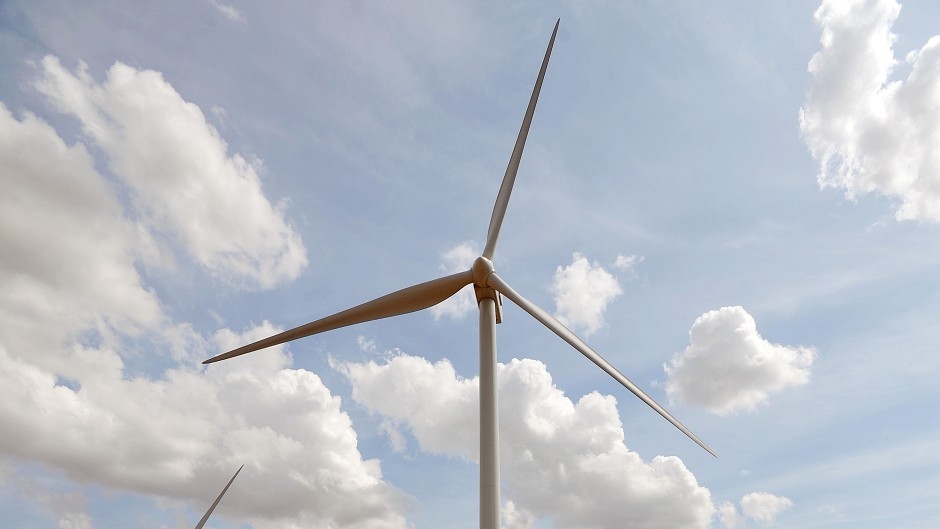 A north-east councillor, who gained planning permission for a wind turbine on his land, is facing a fresh fight for approval after a legal challenge at the Court of Session.
Cllr Sandy Duncan became embroiled in a row between members of the Banff and Buchan area committee last year when SNP members backed his bid to install a 150ft turbine on his farm at Forglen, near Turriff, despite it being earmarked for refusal.
At the time, the then-independent Macduff councillor, Mark Findlater, claimed the structure had the potential to "sterilise" development in the area.
An application for homes, close to the potential side of the turbine, is currently with planners and there are fears it might also affect the restoration of the nearby Mains of Carnousie steading – an at-risk 18th-century building erected by General Patrick Duff of Carnousie Castle.
Mr Findlater, who subsequently joined the Conservative group, said: "This will probably be the death knell of the historic steading and goes against common decency."
However, since then, Aberdeenshire Council has conceded a legal challenge by the Court of Session on the validity of the turbine's approval.
As a result, Banff and Buchan area committee members are due to discuss the proposal again at a meeting today, when they will learn that 47 letters of objection from members of the public were sent to the council's planning service.
Public concerns included the impact the turbine would have on local wildlife, and the cumulative effect of the structures on the area.
Stephen Archer, the local authority's director of infrastructure services, has called for councillors to refuse the application.
In his report to members, he described the Deveron valley – where the turbine is scheduled to be built – an "environmental asset".
He added: "The social and economic benefits are likely to be localised to the applicant and, as such, do not outweigh the adverse impact on the landscape.
"The turbine proposed would be a significant feature of this landscape and would appear incongruous within a landscape which is generally characterised by openness and sporadic development.
"As such, it is considered that the erection of this turbine, in conjunction with the other turbines already operational and consented to the south of the River Deveron, would further damage the landscape."