A north-east woman with learning difficulties got a new look yesterday as part of a fundraising venture in memory of her beloved carer.
Sarah Rawlinson has spent months growing her hair – all with the plan of getting it cut so she could donate it to the Little Princess Trust, who make wigs for young cancer sufferers.
The 22-year-old woke up one day determined to devote her life to helping others following the death of her carer, Tita Felleira. The 46-year-old died of a brain tumour.
Yesterday, Miss Rawlinson had 10in of hair cut off by stylist Rebecca Booth at hair and beauty salon, Saks Aberdeen, on Union Street.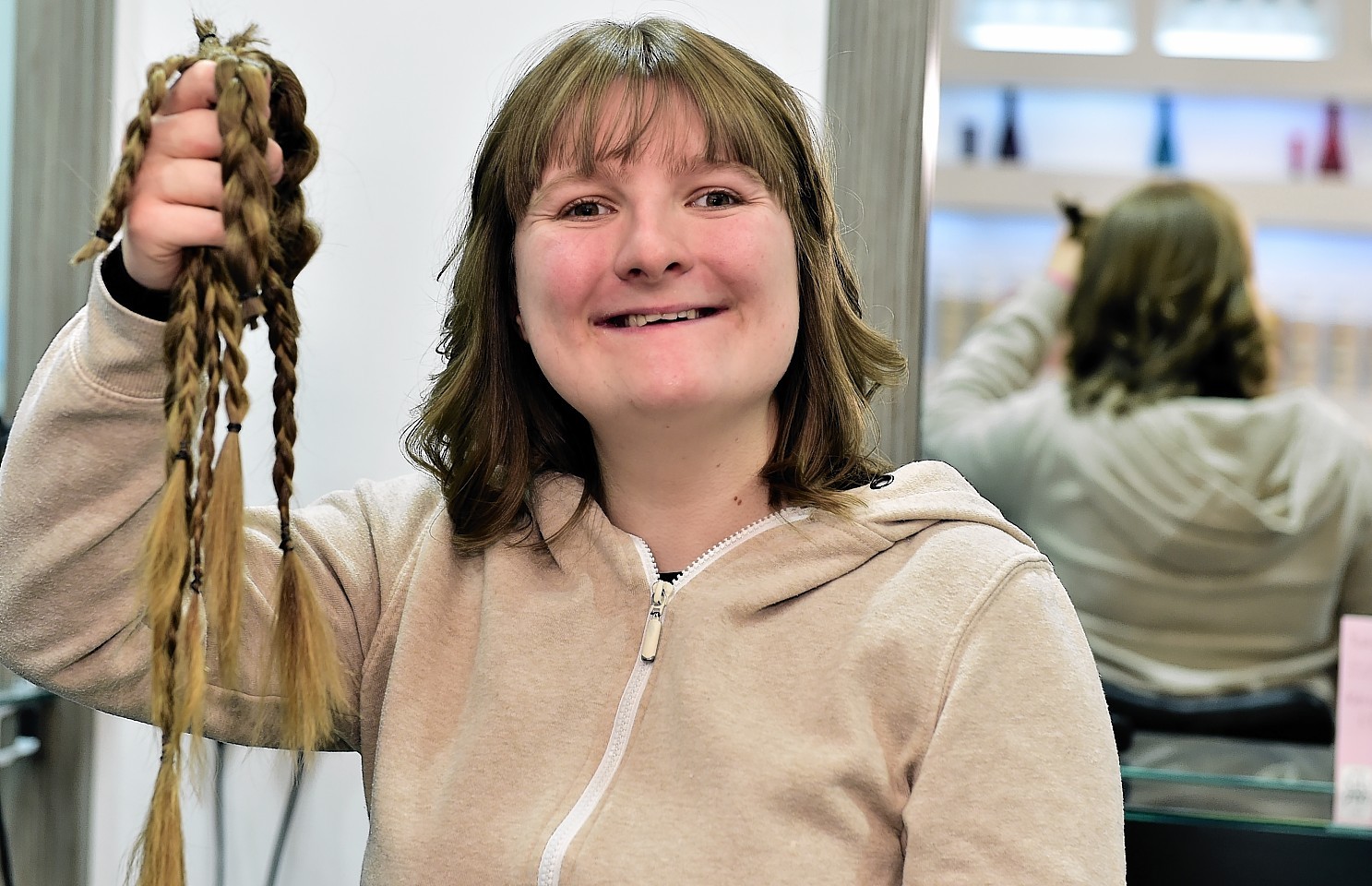 Miss Rawlinson, who is on the autistic spectrum, is continuing to fundraise from the sponsored haircut, with funds going towards north-east cancer charity, Clan.
She said: "I looked online and thought of the Little Princess Trust because I know a lot of people think they need it more. It is because one of my carers last year passed away from a brain tumour.
"This is my first year doing this. I want to raise as much (money) as I can."
She plans on taking on the challenge again next year.
Miss Rawlinson, originally of Westhill but now of Aberdeen, has also raised money for Clan through a bingo night and a charity walk earlier in the year.
Watching on was Miss Rawlinson's carer, Carina Fontes, a life-long friend of Ms Felleira, and dad Colin Rawlinson.
Her dad said: "After her carer died Sarah said the only way she could cope with it was by helping other people with cancer.
"She asked me to find a charity that would help her to raise money and I went along to Clan and whilst we were there we saw they were showing people how to choose a wig. She said 'I have got loads to spare, Dad'.
"I am extremely proud that she helps other people who are less fortunate then herself when she has got many challenges in her own life."
To donate to Ms Rawlinson's cause go to:
https://www.justgiving.com/fundraising/SarahRawlinson1