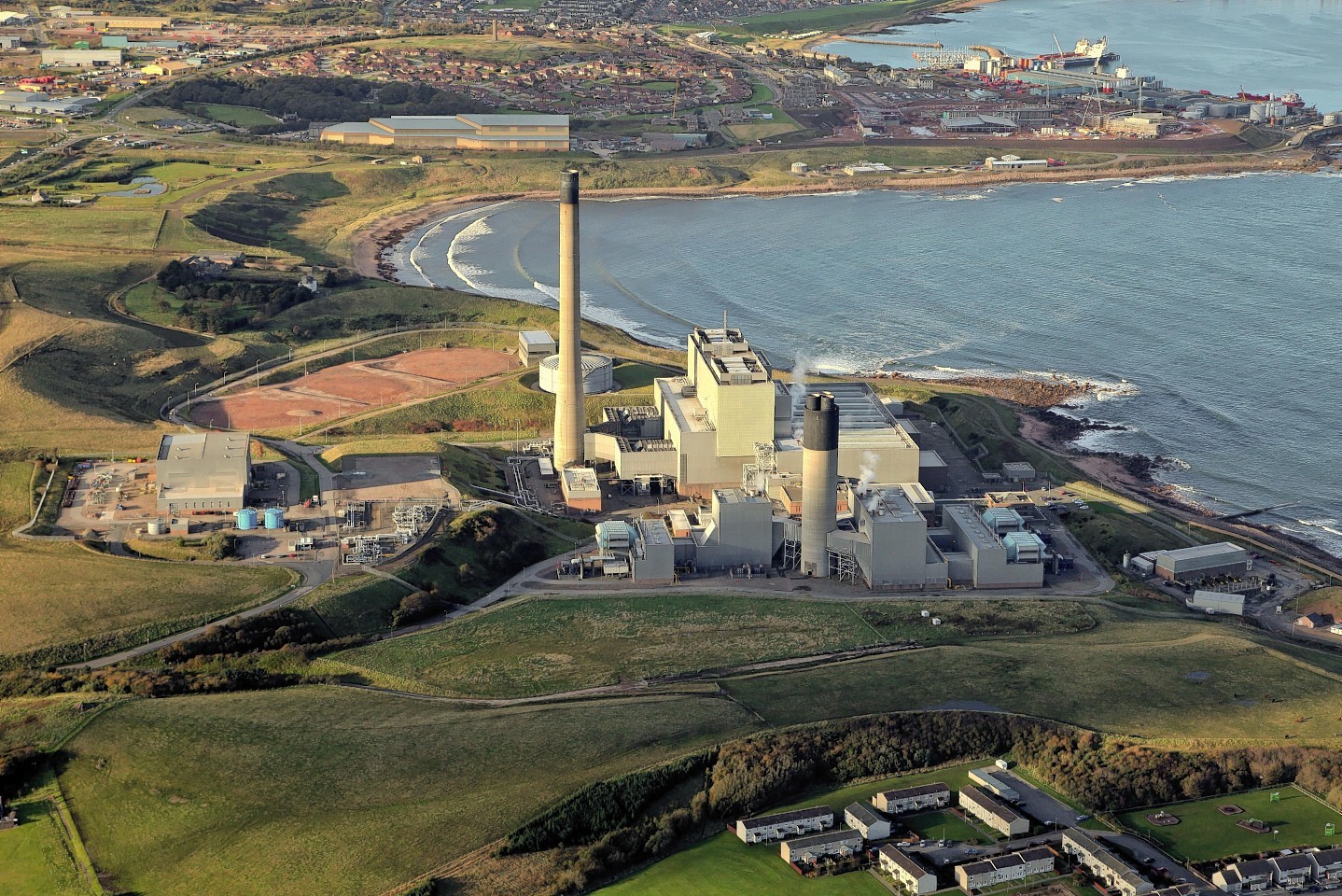 A cloud hanging over 90 jobs at Peterhead Power Station has been temporarily lifted after the Scottish Government confirmed they are not in any immediate danger.
Business, Energy and Innovation Minister Paul Wheelhouse said workers would not be made redundant during the ongoing review of options by power station owner SSE.
It is not clear exactly how long jobs will be protected at the site.
Mr Wheelhouse said: "SSE has said it will be reviewing future options for Peterhead over the coming months and will engage with all stakeholders.
"During the review, the current operations at the station and the workforce of 90 personnel will not be affected.
"We are very mindful of the need to ensure a sustainable future for the plant and all whose livelihoods depend upon it."
Mr Wheelhouse said he and his officials were in regular contact with SSE.
He added: "We will work closely with them as they undertake their review and will explore all options for Peterhead to continue to fulfil a valuable role as an employer and an important component of the Scottish and GB electricity system."
SSE announced its review last month, saying the decision was due to the gas-fired plant losing out in another auction to supply capacity to the UK electricity grid in the event of an energy shortage.
Although the facility can produce more than 1,000megawatts of electricity, SSE said it had failed to win business in three separate auctions.
The owner also said the site's remote location put it at a "disadvantage" because it paid more than auction rivals to transmit energy to the grid.
A spokeswoman at Perth-based SSE yesterday refused to say how long its review would take.
She added: "SSE is currently reviewing future options for the station and will engage with all stakeholders during this review.
"The review will not impact current operations at the station. Once the review has been conducted, we will share more information."
The short-term guarantee of no redundancies was welcomed by Banffshire and Buchan Coast SNP MSP Stewart Stevenson.
"Peterhead has already been grossly disadvantaged by the capacity market auction," Mr Stevenson said, adding: "The facility also lost out on funding from the Tories but I am glad that as this review is completed, jobs will not be at risk.
"It is imperative we continue to look for opportunities for Peterhead Power Station that boost the site and the regional economy."
Uncertainty has dogged the 35-year-old power plant since the UK Government controversially scrapped a £1billion plan that could have seen it used for a groundbreaking carbon capture and storage (CCS) project creating hundreds of jobs.
Energy giants Shell and SSE had earmarked Peterhead Power Station as a world-first demonstration site.
It later emerged the decision in 2015 not to go ahead with CCS at the plant could end up costing taxpayers a fortune as more expensive technology would be needed to meet C02 reduction targets.
Mr Wheelhouse told MSPs recently the site still had "great potential" for CCS.
"We deeply regret the withdrawal of support," he said, adding: "Such an investment could provide considerable employment opportunities locally."