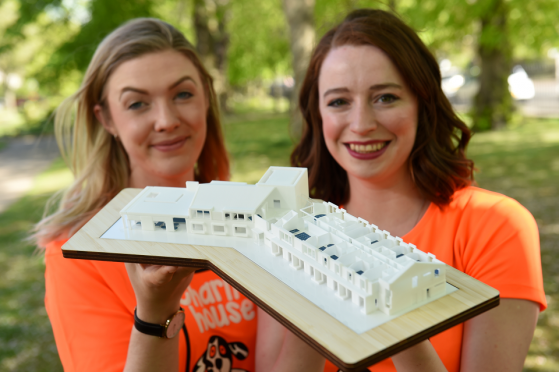 New plans have been unveiled for a children's hospice facility which could provide vital palliative and end-of-life care for more than 1,500 children and young people across the north-east.
The Aberdeen-based charity Charlie House, which provides support for children with extremely complex medical needs across the city, Aberdeenshire and Moray, has revealed early designs for the development, which is hoped to be built close to the city's Woodend Hospital.
The centre would include eight family bedrooms, eight children's bedrooms, and special bereavement facilities.
Dr Sorcha Hume, the general manger of the charity, said the Charlie House development would be a first for the north-east and Moray.
She added: "There are over 1,500 children and young people across the north east with life-limiting conditions – children who are going to die young.
"Right now, there isn't a brick-and-mortar residential facility that can support these children and their families in the region.
"We've been doing a lot of work behind the scenes in planning for this building.
"Because we've not got anything like it in the north-east, we've been doing a lot of research into finding out exactly what's needed.
"We've carried out feasibility studies, spoken to local families, and we are currently in the process of finalising a lease for land at Woodend Hospital for the development."
Dr Hume confirmed that if the plans were approved, the quality of care and support the charity would be able to offer would drastically improve.
She added: "We hope our centre will be an important new part of the community, and will help to enhance the services we already provide.
"But its primary role will be respite care.
"It will be a place for families to come and have a break and have their child's nursing and medical needs seen to by professionals, so they can spend time together as a family.
"Cumming and Co, who are local architects, have designed this very early model of the building itself, and it's been 3D printed by the company Celtic3D, for us to show families what it could look like when completed.
"If it all goes to plan, we are hoping to submit a formal planning application to the council later this year."