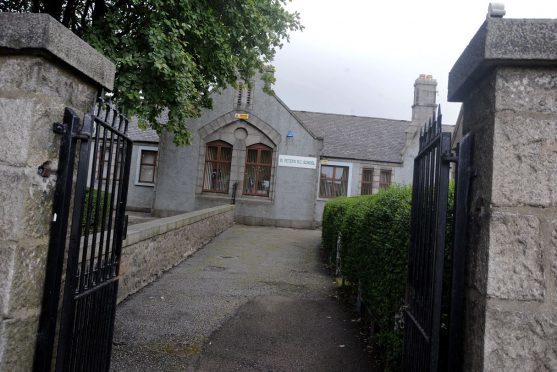 Councillors have backed a short-term action plan, designed to tackle severe overcrowding at a city school.
St Peter's RC primary school on the city's Dunbar Street has an official maximum capacity of 198 pupils, but will begin next term with a role of 261.
Children are being taught in temporary huts in the playground, the school's library has been converted into a classroom and classes are being organised in Old Aberdeen House.
Now, following approval from the education committee yesterday, council officers will look to utilise the vacant janitor's lodge as a learning space or staff area.
A further report will be brought back to the November meeting on long-term options to tackle the overcrowding.
Gayle Gorman, director of education and children's services, said: "The improvements we are looking to make in the short term will improve the learning and teaching environment for staff and pupils alike."
Committee member, Martin Greig, added: "St Peter's is a popular and much loved school.
"Young people deserve the best possible learning environment. It is not satisfactory to have to cope with temporary solutions. The long-term future of the school must be ensured."