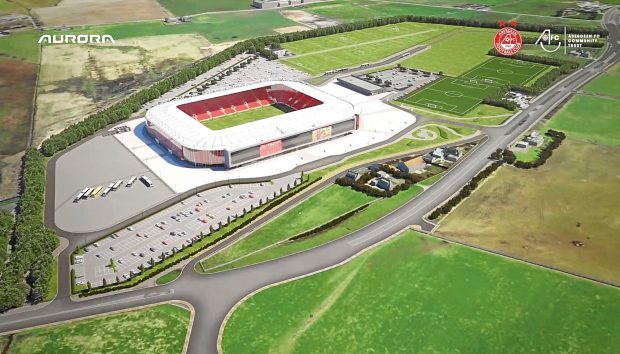 Aberdeen FC has secured the support of a leading Westhill sports club for its proposals to create a new stadium at nearby Kingsford.
Earlier this week, campaigners against the £50million scheme staged a public meeting where they announced plans to try to ensure the Dons' dream does not become a reality.
Yesterday, the club launched a counter-offensive by claiming the support of the largest sports group in Westhill – the Westdyke Community Club.
'Our voices will be heard': Kingsford Stadium objectors plan protest
A Westdyke spokesman said the advanced sports suites – proposed as part of the stadium complex – could be of benefit to the surrounding area.
He added: "It's encouraging the facilities at Kingsford will be available to clubs from across the area, it will make a significant difference to the standard of training and opportunities available to our youngsters and volunteers."
The club has more than 500 young members, and is run by 100 volunteers.
Aberdeen FC has also spoken with local indoor bowling, table tennis, netball and badminton clubs about using the sports centre planned as part of the site.
Dons' vice-chairman, George Yule, said: "Local residents and various activity groups have approached us as they realise that Kingsford will benefit a wide range of sporting and social needs."
The No Kingsford Stadium group has dismissed the support shown to the club's aspirations for a 20,000-seat stadium on the outskirts of the city.
Leading campaigner, Diane Reid, said the issue was purely "about planning" and claimed the Dons' application was "unlawful".
More than 320 people attended the protest meeting on Thursday night at Westhill's Holiday Inn.
And they intend to make their objections clear by demonstrating when councillors perform a site visit later this month.