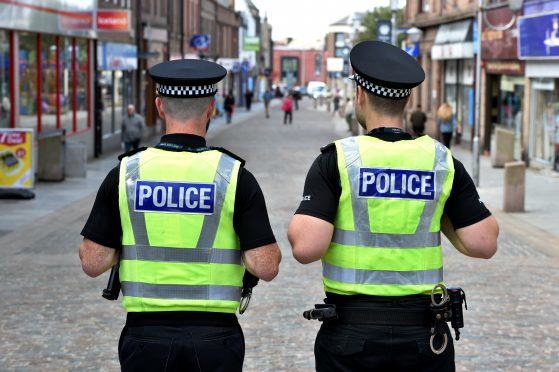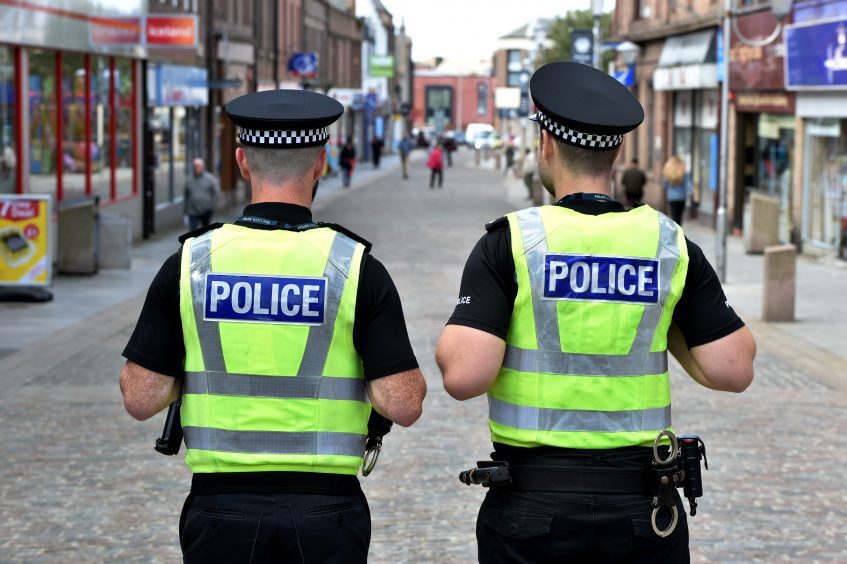 Some of the worst antisocial behaviour in the north-east is to be tackled by "old school" policing.
Police Scotland has unveiled plans to redeploy two of its officers to the beat in an effort to break a habit of nuisance and crime in Peterhead's town centre.
It follows years of complaints from community groups about the lack of a visible presence by the force.
Now local inspector George Cordiner hopes to help ensure the centre of the port is not "a hostile place to go" for young families and shoppers by increasing foot patrols.
Inspector Cordiner earlier this year commissioned a report into the types of crimes taking place in the region which found that Fraserburgh and Peterhead suffered the most from antisocial behaviour.
From January 2016 to March this year, 32 antisocial crimes were reported per 1,000 people in Fraserburgh.
That figure was 27 per 1,000 in Peterhead.
The towns have a combined population of about 32,000.
Last night, Inspector Cordiner said that 28% of all those crimes took place in the high street.
He added that although the new officers would play a part in reducing crime by moving people on and listening to the concerns of locals, there was no "golden bullet" to the situation.
"If there was, I would have pulled that trigger a long time ago," he said.
"It's not going to be something we eradicate alone.
"Working together is something we want to encourage and something we want to be a part of.
"We recognise that we need to be more visible in the town centre, and hopefully we will – we are not resting on our laurels. I am keen to find the town centre isn't a hostile place to go."
The new officers will be on patrol in the town from September 25, working both weekends and weekdays.
Inspector Cordiner said: "I'm firmly of the opinion that it's important that we have cops in the town centre.
"It will give the public that reassurance that we're here and shop keepers confidence. It's old-school policing.
"I'm keen for them to get out and about and speak to people. I'm passionate about this town and making it as safe a place as I can.
"We want people to feel compelled to come here.
"It will take up resources and time, but I think it's worthwhile."
At a recent Rediscover Peterhead BID meeting, which hopes to join local businesses together to further improve the port's town centre, shopkeepers had voted overwhelmingly in favour of seeing more police in the town centre.
The group is one of several the police wants to work with going forward to educate people about what is acceptable behaviour in the town.
Yesterday, the chairman of Rediscover Peterhead, John Pascoe, said: "The police alone cannot do it all and would very much welcome working with a group such as Rediscover Peterhead and the businesses that we represent.
"This was exactly what we, and the businesses we surveyed, wanted to hear – and indeed it is part of our business plan.
"Although the statistics showed crime levels were in general falling, there is plenty of work to do in this area, particularly antisocial behaviour in the form of daytime drinking and rowdiness in the early hours at weekends.
"Retail crime is also an issue and hits the margins of a shop business hard and tied to other measures were are planning should make a difference."