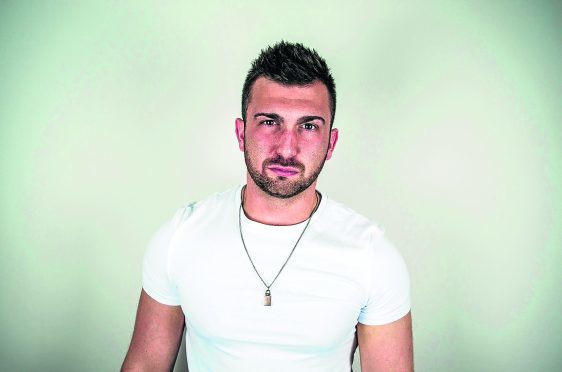 A musician from the north-east is hoping his dreams will come true after landing a place on a course aimed at breaking into the music industry.
Ryan Mackay, who uses the stage name Ryzy, will work with promoters Ibiza Club News as part of their artist breakthrough scheme.
It is aimed at helping up and coming performers create a six month plan to get their music out to a bigger audience.
The 24-year-old music producer from Peterhead secured one of ten slots on the initiative after responding to a comment on their Facebook page.
Mr Mackay will head to Ireland in the New Year to start work on the two day programme in the hope of landing his big break.
He said: "Around 3000 people went for the opportunity and they were looking for 10 so I was definitely lucky.
"There will be some coursework around all the promotional side of things and then I will be moving on to the gigs.
"It is about building up a strategy and building me up as an artist.
"Even just the news of this has been very handy as I have been speaking to the likes of Sony and the BBC with some guys there showing a bit of interest.
"I will hopefully get some cool gigs out of it and that is the main thing."
Mr Mackay, who works as a sales representative in the energy industry, doesn't believe he will need to leave the north-east to have a successful music career.
He said: "Because we are so rural here it has been really difficult to get a foot in the door.
"You always find yourself thinking you are not going to get anywhere with it.
"Guys have moved away when they go do this sort of thing but I don't really have that intention."