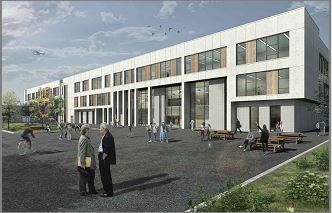 The head teacher of the new Lochside Academy has launched a consultation to decide what pupils will wear to school every day.
Due to open in August, the £46.9million school at Bobby Calder Park in Nigg will take students from Cove, Torry and Kincorth.
An online survey for their parents or carers has now opened following discussions with secondary pupils on the same topic in recent months.
The options include whether trainers will be allowed, the colour of polo shirts and whether senior pupils should be expected to wear a blazer and tie.
Neil Hendry, the school's executive head teacher, said: "During November and December, I visited every PSE class in both Kincorth and Torry to talk about a number of decisions which need to be made with regards Lochside Academy.
"During these discussions, pupils were asked for views on what our uniform should look like."
He added: "The uniform will be a crucial factor in establishing Lochside Academy."
The survey can be found at lochside.aberdeen.sch.uk