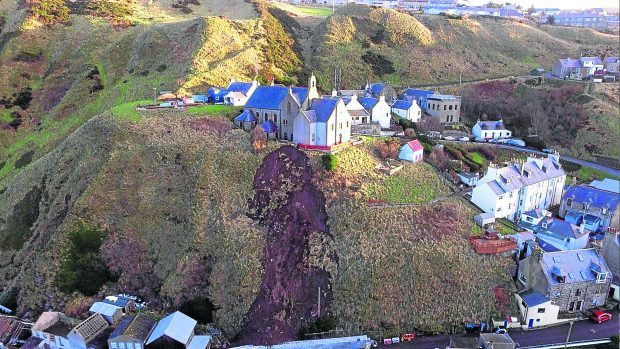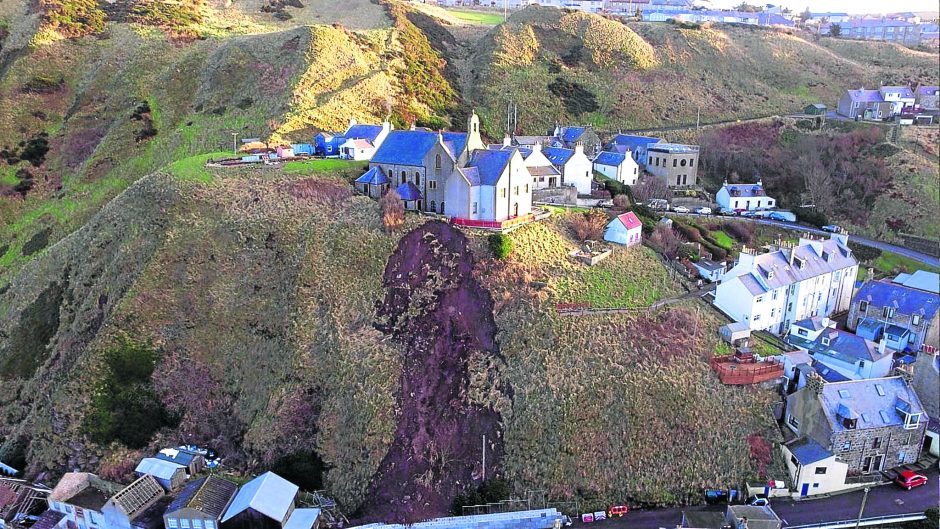 The council will arrange a meeting with Gardenstown residents and a landowner in the hope of finding a way forward for the landslip-hit community.
Villagers have been unable to drive to and from their homes for about two months after mud came tumbling down the side of the hill forcing the local authority to seal off Harbour Road.
But now Aberdeenshire Council wants to meet with the community council and the owner of the property affected by the slip to map out a solution.
The land, which gave way on December 29, is understood to be owned privately.
However, last night, Aberdeenshire Council said it was not in a position to release the owner's name.
A meeting with the community council and harbour master was cancelled earlier this week when the chief executive, Jim Savege, revealed he had business elsewhere.
It has since been revealed he visited the community unannounced.
A spokesman for the council said Mr Savege was in Macduff on business and had "popped past briefly" to see the site himself because he was ahead of schedule.
Councillor Hamish Partridge, who initially invited Mr Savege to the village to hear of the problems facing locals, branded the chief executive's decision to visit the community alone as "disappointing".
"I was disappointed he cancelled our visit but yet went along on the very same day without anyone's knowledge," he added.
"I have since then invited him back but he has refused point blank to visit.
"In my view this is totally disrespectful to the village.
"When other areas of Aberdeenshire faced difficult times they flocked to see them in droves."
Local MSP Stewart Stevenson said it has had a "serious effect" on the community.
Last night Aberdeenshire Council said a meeting would take place.
A council spokeswoman said: "Chief executive Jim Savege is looking to confirm arrangements to meet local ward members and the chair of the community council next Thursday morning at Gardenstown to hear concerns about the disruption caused by the landslip and the exploratory works taking place, as the council seeks to find a solution."
Subject to a site inspection, Harbour Road will be open to motorists today and tomorrow between 9am and 4pm