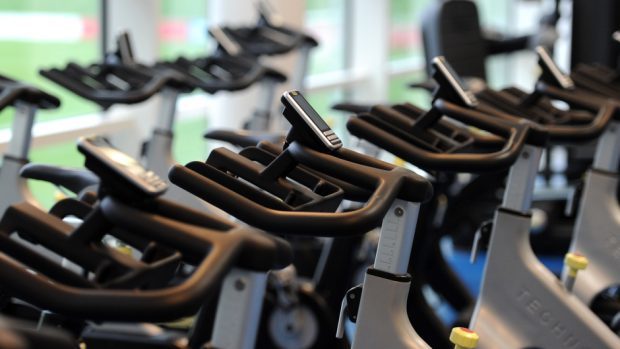 A north east town is bidding to become a major national destination for squash thanks to a £500,000 expansion.
The extension of the Fraserburgh Fitness Centre will add impressive new squash courts and spectator areas to the already popular facility.
There are hopes the project will encourage more people to get active, add to the port's regeneration and attract major events.
Initial work has begun on the Maconochie Road site and firms are being sought to take on the main construction project.
Aberdeenshire Council has contributed £150,000 to the project – money it believes will be very well spent.
The centre's plans would see three new arenas created, with moveable walls enabling multiple configurations, new changing areas and seating for spectators to enable the venue to host top events.
Albert Ross, who runs the centre, hopes the development will help attract new users to the centre and make the port a fitness destination.
He said: "We are in the process of putting in three courts, but what we want to do is bring in moveable wall courts so can use them for doubles.
"As far as I am aware there are no doubles courts in the north-east.
"It can be quite dangerous playing that on a single court as it is very unsafe and people hit each other with the ball.
"We have had talks with Squash Scotland and they are saying it is fantastic for the area because it will put Fraserburgh on the map for squash."
Belinda Miller, Aberdeenshire Council's head of economic development, said the local authority was firmly behind the development.
She said: "The council's regeneration team has been working with the centre in support of their ambitions to extend and improve the changing facilities and to introduce new championship-grade squash courts as well as other multi-use space.
"In November, the Banff and Buchan Area Committee approved a funding contribution of £150,000 towards this project.
"The council is clearly supportive of this project, which it believes will not only contribute to the wellbeing of people in the area, but also to ongoing regeneration efforts in the town, potentially increasing Fraserburgh's presence on the national sporting stage."
The previous squash courts in the town were housed in the community centre but were lost when the facility was demolished and replaced.
Fraserburgh Fitness Centre was set up 14 years ago and operates out of a former council maintenance storage facility.
It has more than 2,000 members and provides a range of activities for adults and children.