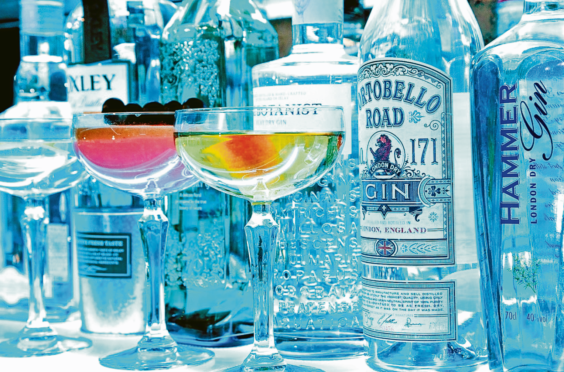 Scotland made history yesterday with the introduction of minimum pricing for alcohol sales.
The move – the first of its kind in the world – has been on the statute book since 2012, but faced a variety of legal challenges from supermarkets and the Scotch Whisky Association.
First Minister, Nicola Sturgeon, hailed the policy as "bold and brave". Politicians and health campaigners backed the move which now means the minimum price for a unit of alcohol will be set at 50p.
Historic minimum alcohol price comes into force as Scotland 'leads the way'
A spokesman for the Scottish Licensed Trade Association, described it as a day "the tide turned" against the six or seven major supermarkets that "controlled the alcohol market in this country."
Paul Waterson said: "The SLTA has been trying to get this implemented for over 50 years, so it is the end of a very long road for us.
"The Scottish Government deserves credit for taking this step, because the big retailers were using alcohol as a loss leader and that encouraged people to drink too much."
The new measures will certainly have an impact on shops and their customers across Scotland.
It means, for instance, the price of Frosty Jack's three-litre bottle of strong white cider will rise from £3.59 to £11.25.
And the cost of a 70cl bottle of Glen's Vodka will go up from £10.99 to £13.20.
The legislation will also tackle what supporters of minimum unit pricing have described as the "scourge" of cheap beer promotions.
Until yesterday, Aldi offered 12 cans of Hendry's Scottish 440ml lager for £6.29. This will now cost £10.82.
And Asda, which was selling 20 cans of Tennent's 440ml lager for £10, will be forced to charge £17.60.
Many politicians believe these offers are significantly responsible for deaths through alcohol abuse in Scotland being 54% higher than in England and Wales.
And several insisted that MPU was crucial to limiting access to bargain-basement booze.
Moray SNP member, Richard Lochhead, said: "The long-standing and well-documented problems with alcohol misuse have a huge cost each year, not only for our NHS and public services, but for families and local communities.
"Last year in Moray, we sadly saw an increase in the number of alcohol-related deaths, which is devastating for the families and friends left behind.
"The reasons behind alcohol misuse are complex, but there is a clear and proven link between consumption and harm, and minimum pricing has an important part to play in tackling the damage.
"We should be very proud of the pioneering approach in Scotland, and whilst it won't solve all of our problems, it will help tackle alcohol harm in communities and save lives."
Some reservations have been expressed by representatives from other parties, even those who backed the scheme.
Tom Mason, Scottish Conservative MSP for the north-east region, said: "This is obviously a well-intentioned policy which has the support of all parties at Holyrood.
"However, the litmus test will be whether it achieves the stated aims of cutting down consumption of cheap alcohol, saving lives and reducing hospital admissions."
Others have asked whether it will address the bigger health issues instead of simply hitting those with least money.
Aberdeen Labour councillor, Sarah Duncan, added: "MPU will help tackle one aspect of Scotland's problems with alcohol, but it is a stick with no carrot attached.
"Rather than seeing bigger profits go to supermarkets, the pricing disincentive could have been done by taxation and the revenue generated spent on public health and education initiatives to change attitudes towards drinking.
"I am concerned we will see a spike in demand for health services dealing with alcohol addiction without enough resources to cope with it."
The consequences of the new initiative will only become clear in the weeks ahead.
The Scottish Grocers Federation told the Press and Journal it expected its members would have to handle complaints from customers, but also foresaw advantages in the future.
Dr John Lee, its head of policy and public affairs, said: "The key question is: how will consumers react? Most immediately, how will some customers react when they suddenly see a sharp increase in price?
"Will there be a decrease in sales? It is vital that retailers begin to have a conversation in-store with their customers to highlight what is happening and why it is happening.
"There are areas where retailers can benefit. Most obvious is the fact they will keep any profits from increased prices.
"Small retailers could benefit in the spirits category if customers switch to 'fractionals': half and quarter bottles."