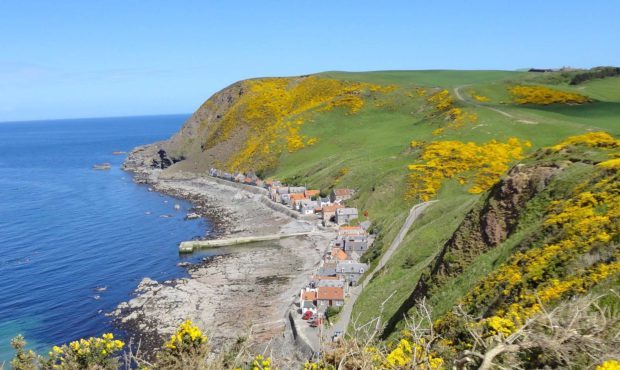 A tiny fishing village has had its conservation status continued – and extended.
Crovie, made up of 65 tightly packed houses, has been designated as a conservation area since 1974.
A conservation area is defined as 'an area of special architectural or historic interest, the character or appearance of which it is desirable to preserve or enhance'.
MP calls for national defence approach after Crovie road closed
Yesterday, councillors were yesterday asked to extend the protected area to include the slopes directly beyond the houses.
Members backed the move, and praised residents for working hard to maintain the character of the village.
Troup councillor Mark Findlater said the village, which dates back to the 18th century, was a "good example" of what happens when people want to maintain the character of their area.
He said: "Crovie is a great example of a good conservation area.
"The people that live there know the properties are really on board with preserving and enhancing Crovie, which is half the battle.
"People there are not going to put extensions on their buildings and it looks really good."
During the meeting, council environmental planner Shaun Norman told the members of the committee said they had worked with locals on two reports they put together.
The document shows the extension of the conservation area should be extend so it takes the slopes directly behind the houses.
It also features a list of every property in the village, which have either B or C listed status.
Mr Norman said: "We met with residents, a representative of the Crovie Preservation Society and the community council.
"Everybody was supportive and we got their views on the documents we produced as part of the appraisal.
"With the public consultation exercise all the residents were supportive.
"They saw the point that it added value to Crovie."