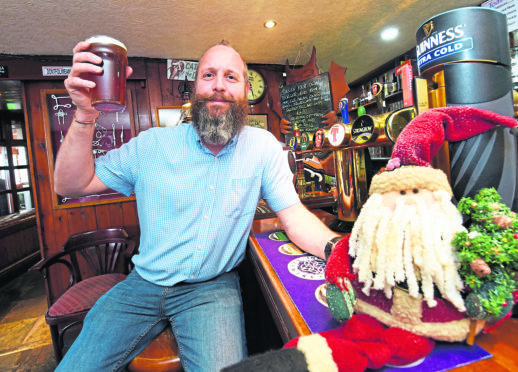 It may be exactly six months until Christmas, but one landlord is already planning his lunch for the day.
Kind-hearted Jonny Gardner wants to give lonely locals their Christmas lunch so they do not spend the day on their own.
Mr Gardner took over the Harbour Bar in Gourdon earlier this year, and wants to make his locals feel "part of the family".
He said: "I know it's a long way off but we've been thinking about Christmas.
"I know how depressing a time it can be, since my father died on Christmas morning a few years back.
"I would love to offer a free Christmas lunch for anyone in the community who will be alone on Christmas.
"Pensioners, people working shifts that keep them away from their families, emergency services, young singletons – we don't care who you are."
Mr Gardner said he could provide a free lunch for a dozen people, but would be able to cater for more if another business could help with sponsorship to cover the costs.
He added: "I'll have to wait and see how many people we get.
"If anyone is interested or knows of someone else who could be put forward, please get in touch – the more the merrier.
"Since I first suggested this I've now had an offer of free taxi collection for guests from Gourdon, Bervie, Johnshaven and Kinneff."
Mr Gardner can be contacted on 01561 361337.