The annual Ballater Duck Festival went ahead yesterday despite many of the towns shops on the main street being hit by flash flooding over the weekend.
The event was first staged to help the village recover from the devastating floods caused by Storm Frank at the end of 2015.
On Saturday emergency services were called in just after 12.30pm to help the community as heavy rain threatened to flood the street leading through the busy Royal Deeside village.
Fire engines from Ballater and Aboyne were called to the scene and helped hand out sandbags and helped to pump water away from worst affected areas.
"The drains on bridge Street simply can't cope and they all seemed to be blocked up with leaves," said Brakeley Gift Shop owner David Cobban. "There was no warning at all and my workers couldn't get the flood barrier in place quick enough – I reckon we had water about one third the way up our shop floor.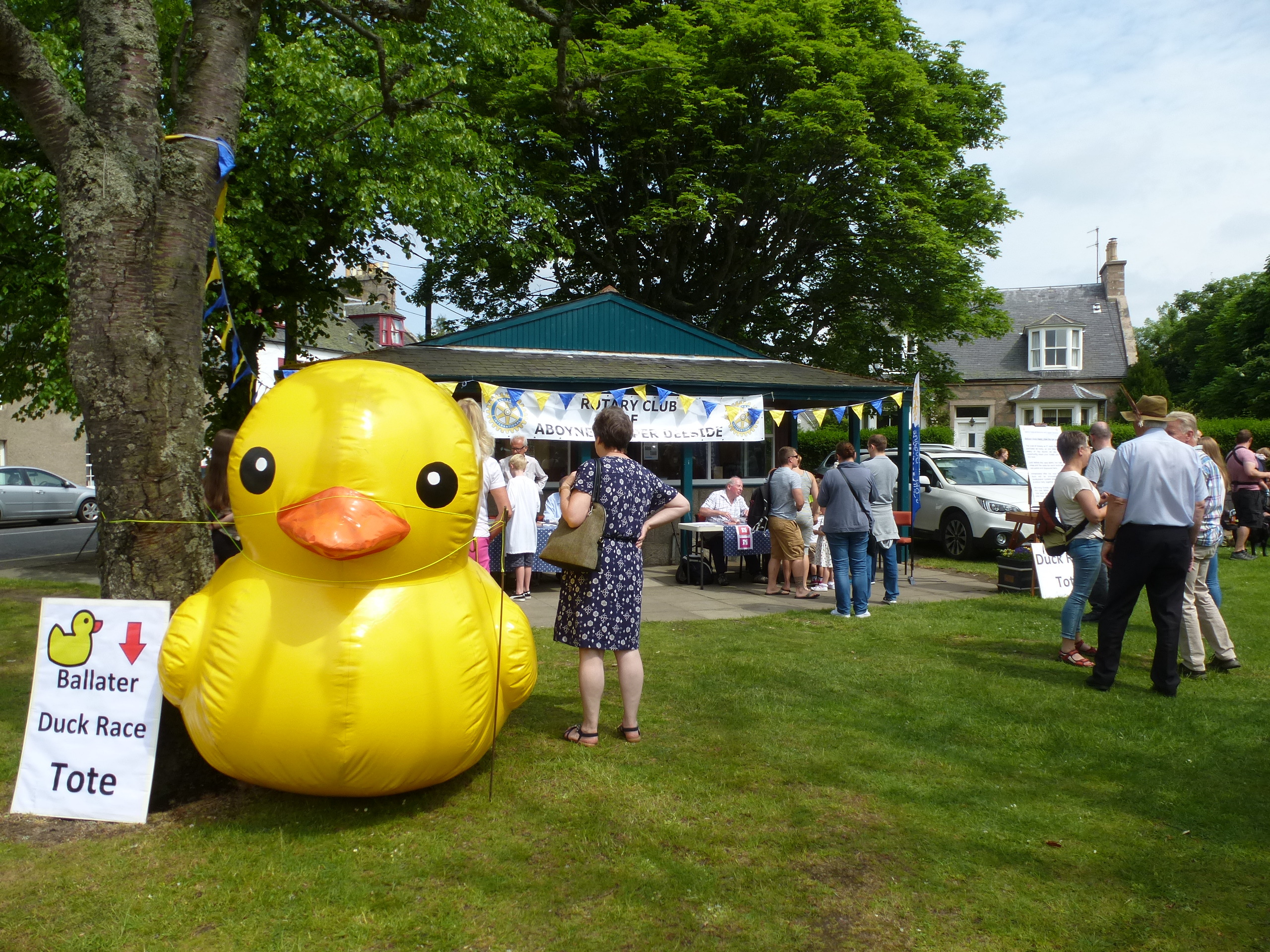 "Thankfully it was short lived and nowhere near as bad as last time – we lost everything then."
Police were also called to the village and advised drivers to pass the floods "with care" during the heavy spell of rain on Saturday.
Deeside Books owner Bryn Wayte praised the swift response from the whole community and said the extra flood protection he had installed was "well worth it". He said: "We had uPVC flood doors installed so we were unaffected.
"The main problem is that the drains were blocked or they just couldn't cope with the deluge.
"It also didn't help matters that traffic was still allowed to come through the water causing tidal waves across the pavements."
Deeside councillor Geva Blackett believes the street should be closed to traffic when the road is flooded. She added: "A huge amount of rain falling very rapidly onto extremely hard ground caused a problem for some in Ballater – much of it seems to have come from the Victorian era drains which just couldn't cope.
"All the businesses were open and busy with the duck festival going on. The buzz about the village shows how resilient this community is."
Festival organiser Peter Vermeulen last night said the event had been "excellent" and had shown the "true community spirit" of the village.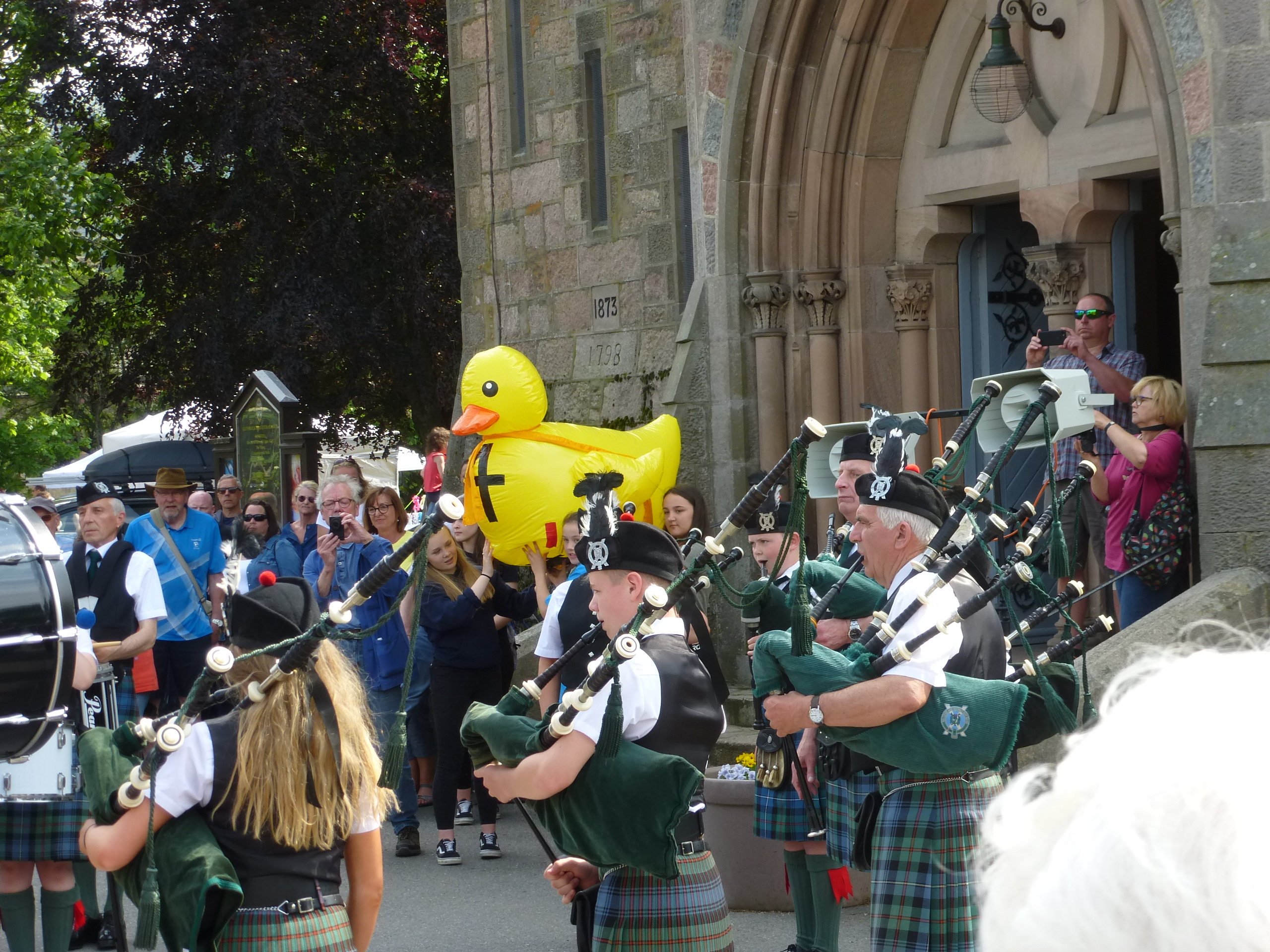 He said: "We think we had around 2,000 people out lining the river and enjoying the whole day of events. Our emphasis has always been on having a fun family day out."
Staff from the Alexandra Hotel reclaimed the winning title for the second year walking away with the Quack Quaich following the unusual giant inflatable duck race which takes place along the river.