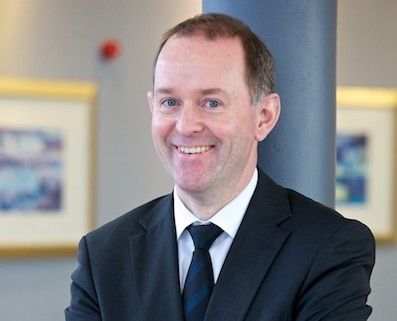 A former cancer charity boss has urged people to be vigilant for its symptoms after he was diagnosed with the disease.
Kenny Anderson, who stepped down as chairman from Clan Cancer Support in January, learned he had prostate cancer following a routine scan in May.
Mr Anderson is regularly checked for signs of the illness after his father died from the same condition in 2004 – the cancer had spread from his prostate.
It is likely that the 59-year-old will now have to have an operation to remove the gland later this year.
He said: "Because my father died and the hereditary issues, I am screened for any signs as a precaution, so it came as quite a surprise when the consultant diagnosed me.
"I now have to go for another scan and it's likely I will have to get keyhole robotic surgery which is fairly cutting edge, and I believe Aberdeen is leading the way here."
And the father-of-three, who is the managing director of Anderson Construction, said he was optimistic about the surgery.
"I think many years ago cancer was quite a shocking word but now many more people are living with it and are successfully treated," he added.
"I would always urge people to speak to their GP about getting tested and to keep an eye out for any symptoms."
Mr Anderson served as Clan's chairman for four years after he was on the board, which are both voluntary positions.
His term came to an end at the start of the year and he was replaced by Hugh Little, the former director of Aberdeen Asset Management.
For more information on Clan contact 01224 647000.