The stories of those who survived Piper Alpha – and those who were left behind when loved ones perished – offer a moving insight into the myriad emotional stresses and strains and the different ways to deal with them.

Ed Punchard is a flourishing documentary film-maker in Australia these days, a man who flings himself into his work with missionary zeal.
Even at 61, there is no thought of him slowing down or easing into retirement after decades spent in and around the sea in the northern and southern hemispheres.
Part of that springs from his determination to highlight the myriad wonders of the Antipodean coast to a global audience.
But there is a more primeval impulse: Mr Punchard was among the few to survive Piper Alpha and feels a duty to make a success of his life to honour those who had theirs snatched away.
He talked openly about the cocktail of emotions he felt after sending a rope 70ft down to the sea and leading several colleagues into the water, where they were picked up by the Silver Pit.
Eventually, after what seemed like hours, he was transferred to the firefighting hospital ship Tharos, and then flown to Aberdeen Royal Infirmary.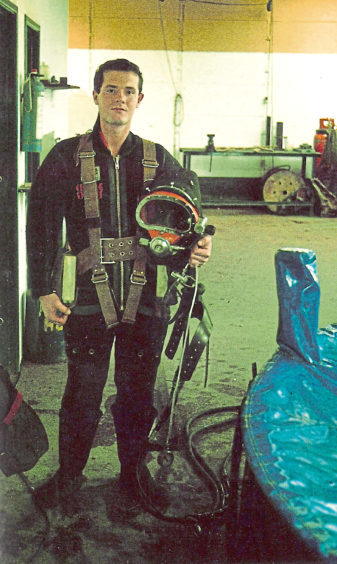 "I was a diver and I worked on Piper as an inspection controller, co-ordinating the diving projects which were undertaken at the platform," he recalled.
"We all recognised there was the capacity for things to go wrong when you were in such a high-pressure environment. In many ways, it was a disaster waiting to happen. But it was beyond everybody's worst fears when the explosions struck.
'A vision of hell on earth'
"One minute, we were sitting talking to our colleagues and planning what we were going to do on that shift and in the days ahead.
"Then, the next, there was a ceiling landing on our heads. And it turned into a vision of hell on earth.
"It is difficult to explain it in simple terms. The explosion has an impact on your whole body and not just after it happens.
"You just can't forget it and your body can't forget it. Part of you is always expecting it to happen again and it is a strange feeling.
"I later discovered it was similar to post traumatic stress disorder, but there wasn't much discussion of that back in 1988. But the feeling of why some of us survived and others didn't never wears off."
In the aftermath, Mr Punchard found himself behaving in ways which baffled him. The physical injuries healed, but the psychological scars offered a different challenge.
"I felt fantastic after realising I had survived. But then, some weeks later, everything seemed to come crashing down in my world.
"I saw a photograph of myself standing on the helipad, puffing out my chest, with a big smile on my face, and looking so pleased with myself.
"I was horrified by it and so ashamed that I stole it from the (Aberdeen Journals) newspaper office library. I didn't want anybody else to see it.
"Eventually, though, I saw the film Fearless [starring Jeff Bridges] about a man who survives a plane crash, and I came to understand my elation was a normal reaction to facing immediate and sustained danger.
"But please don't think I am a common thief. I took the trouble to return the photos and I explained why it had happened.
"I was only 31, but I had to grapple with these issues. And eventually, I reached the decision I would have to make a fresh start and that explains why I travelled halfway round the world to Australia.
"I arrived here with the determination that I would do everything I could to have a successful life. Because I had a life and I felt a responsibility to try to make the best of my escape.
"I say all this with caution, because I know I have been fortunate, and I fully appreciate things could have turned out completely differently. There were many random elements to what happened on that dreadful night."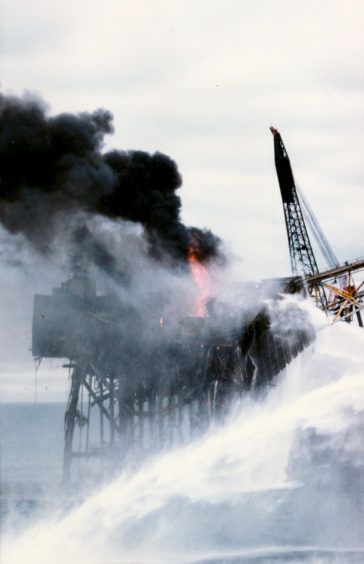 He has no desire to exorcise the memories which engulfed him while he wrote a book and documentary, Paying for the Piper, about his experiences.
But he has certainly shown an unstinting commitment to making the best of his reprieve from the flames.
He established a successful company, Prospero Productions, based in Fremantle, near Perth, which has created a string of documentaries for such outlets as the Discovery Channel.
He said: "I originally came here to do a graduate degree in marine archaeology, but I had become very interested in working in film from such programmes as Panorama and World in Action. All in all, we have been involved in making around 250 films, which have yielded 100 million Australian dollars. It has been a lot of effort, but it has been incredibly worthwhile.
"I am not a rich man, but it has been very satisfying and I am very glad that I moved here all those years ago – for many reasons."
Mr Punchard has returned to Aberdeen on several occasions since 1988. He has even talked to one or two other survivors, although they are a dwindling number.
He appreciates how the city rallied round everybody who was caught up in the inferno and how the support network assisted so many families while they tried their utmost to make sense of the horror.
He added: "I have still got a great fondness for Aberdeen and it has a place in my heart for ever.
"I enjoyed working offshore and the camaraderie and comradeship among those of us on the rigs was something to cherish.
"Obviously, it feels like a long time since I was employed in the North Sea. But Piper Alpha was one of those things which you will never, ever forget. And, on July 6, I will be saying a heartfelt prayer for all those who died."
---

To follow more of our special Piper Alpha 30th anniversary coverage, click here