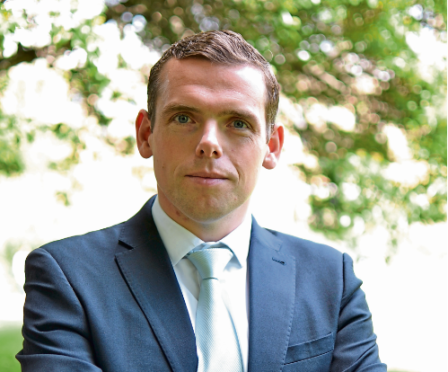 Health workers have been ordered to carry out additional checks before sending out confidential information, following a data breach at NHS Grampian.
Last month, Moray MP Douglas Ross was accidentally sent details about a patient from Aberdeen alongside a response to a request about a constituent.
The health board launched a full investigation into the incident and has now confirmed that "additional procedures" have been implemented to limit the chances of a similar incident occurring.
Mr Ross said: "I asked NHS Grampian to launch an urgent review after I received a letter from them relating to a Moray resident whose case I was pursuing.
"The reply arrived in my Forres office, but included with it were three pages of private and confidential information about a patient who lives in Aberdeen."
He added: "It is very welcome that their processes have been updated as a result of this investigation.
"I am glad that NHS Grampian took the breach of patient confidentiality so seriously.
"I congratulate them on their prompt action to put new systems in place to ensure that information on individual patients is not inadvertently shared with someone else."
Last night, a spokesman for the health board said staff have been reminded that they should be following the standard procedures for data protection.
He said: "We take patient confidentiality very seriously which is why we took prompt action to establish what happened and ensure it could not happen again.
"We would like to reassure people that the team involved have thoroughly examined the circumstance and have now put several additional procedures and checks in place to prevent a re-occurrence." ​