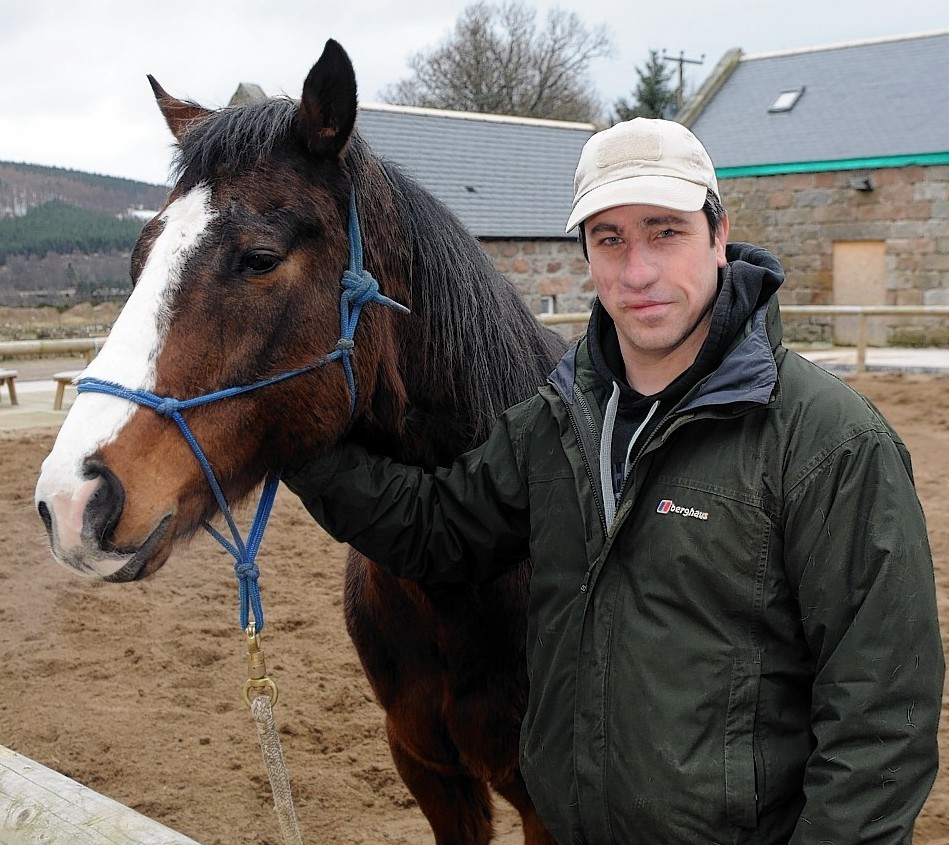 Horseback UK was set up by a former Marine to help wounded veterans by using horses to improve their rehabilitation, mobility and confidence.
Jock Hutchison established the charity in 2008 with his wife, Emma, and contacted his old 45 Commando unit to send Marines who had been injured in Afghanistan.
He believes the enterprise can offer a purpose in life for people who are struggling to find their place in society after rejoining civilian life.
The charity caters to people who have suffered mental or physical injuries – or both – as a result of their time in the forces.
As the initiative grew, Mr Hutchison hatched another idea which has gone on to form one of its cornerstones by getting wounded veterans to also act as instructors.
He said: "Isolation is the greatest danger people face on the road to recovery.
"We're here for that transition leg, to let the guys see they have a purpose and a reason to help other people."
The 22 horses the charity uses have been chosen because they are particularly suited to working with beginners.
In February, the charity earned praise at Holyrood for its "extraordinary" work.
North-east MSP Liam Kerr said: "The courses and voluntary programmes at Horseback UK give participants a place where they can learn new skills while overcoming any physical limitations.
"The impact that this charity has had on the lives of those they have supported has been extraordinary."