'Suspicious' fire destroys fishing fleet at Cove Harbour
By
Kirsten Robertson
January 7, 2019, 6:16 am
Updated: August 1, 2019, 2:55 pm
Fishermen are reeling in shock after what is believed to have been a deliberately-started fire tore through the fishing fleet at Cove Harbour in Aberdeen.
Thousands of pounds worth of damage has been caused and decades of fishing history lost as a result of the incident, which took place early yesterday morning.
Emergency services were called to Cove Harbour shortly before 3am, to reports of a harbour building at Balmoral Terrace on fire.
As a result of the blaze five vessels, boating equipment, a shed and fishing gear were all been burnt beyond repair.
Police are treating the incident as "suspicious."
Jim Adam, leader of the Cove Fisherman's Association, has branded those who started the fire "pathetic."
He said: "I found out early yesterday morning after a fishermen friend knocked on my door to tell me the news.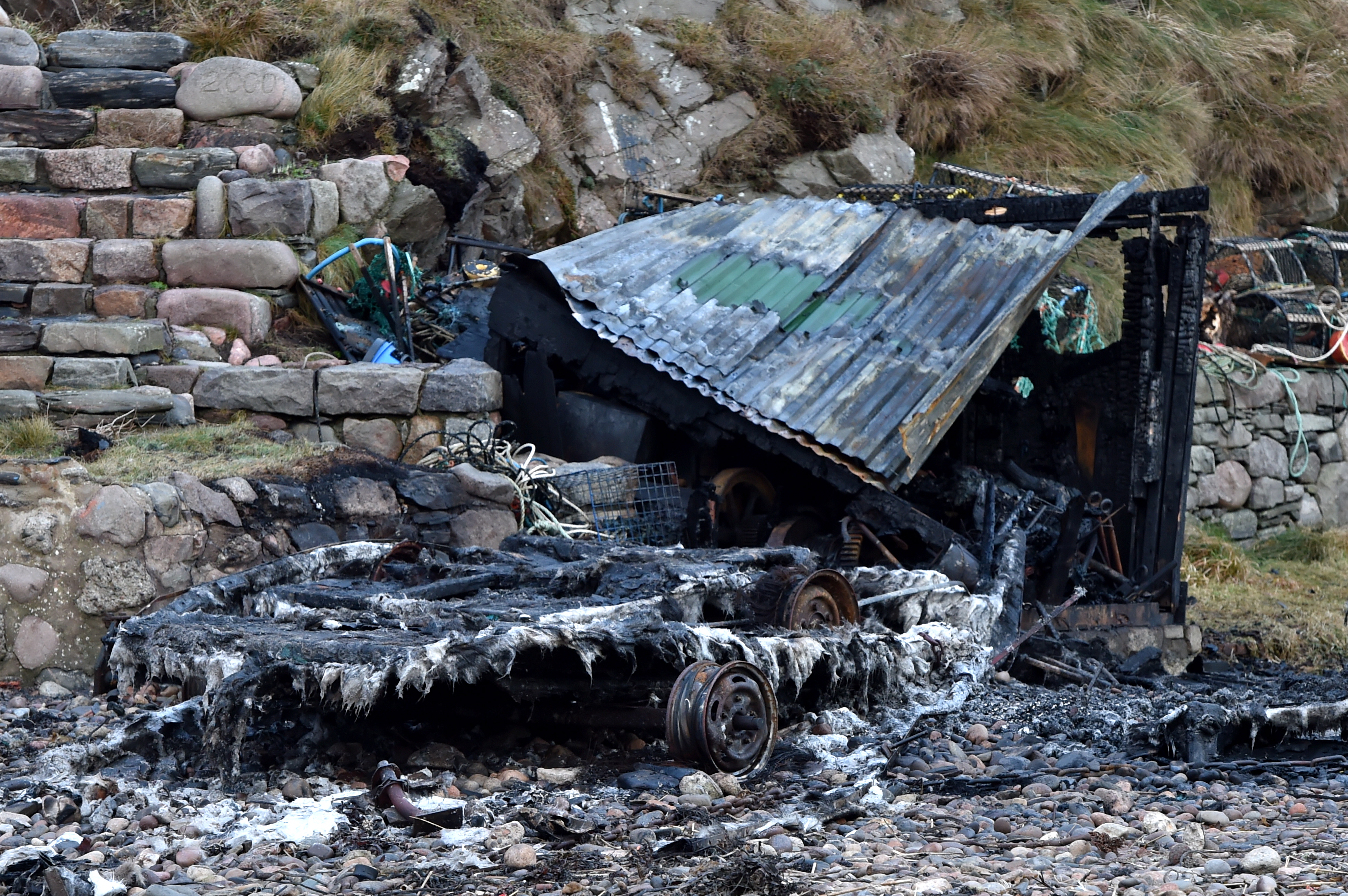 "One of the boats belonged to my son, Euan.
"It had been passed on to him from my brother after he died, and now is completely destroyed.
"Whoever did this is just pathetic. They have caused total devastation at the harbour."
Local fisherman Roy Jamieson, who was at Cove Harbour early yesterday morning to investigate sea conditions, was one of the first to raise the alarm.
"It was a mess," he said.
"It was already a crime scene by the time I got down there around 7am.
"I had a boat there myself until last year, and the fishermen affected must be really unhappy. It's a lot of money lost."
The Cove fire is the latest in a serious of concerning incidents at coastal sites.
Nearby Nigg Bay, where the £350 million Aberdeen Harbour expansion is taking shape, has been targeted repeatedly in recent days.
A crane was set alight on Boxing Day and police warned last week that construction equipment and other vehicles had since also been attacked.
It has been a difficult few months for the Cove Fisherman's Association, who lost their long-running fight to dock their small fleet of traditional vessels at a particular part of Cove Harbour last year.
They had been locked in a four-year legal battle with landowner Pralhad Kolhe, who had sought to evict the men and their boats from the sections of the historic site that he owns.
Last August, the remaining vessels at the site were finally moved from Mr Kolhe's land to a small corner of the harbour, where yesterday's fire began.
The area was entirely cordoned off as police investigated the fire damage as part of their investigations.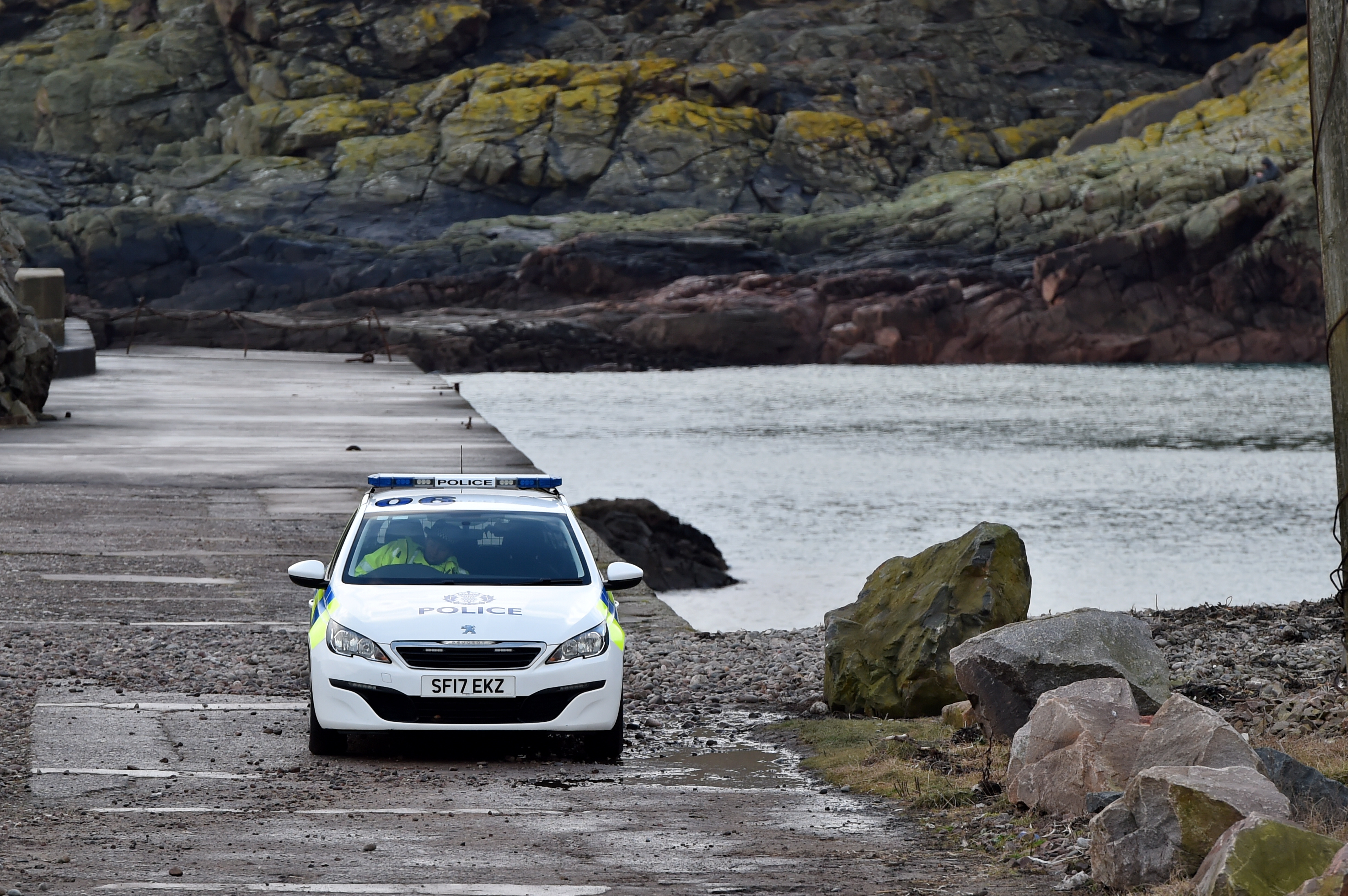 A police spokesman said: "We got the call at 3.10am from the fire service.
"The incident is being treated as wilful fire raising and anyone with information is encouraged to come forward."
Amidst the devastation caused by yesterday's fire, a heartening gesture of goodwill was made, as one kind-hearted Peterhead fisherman came forward to help those affected.
James Anderson, who works for ship-building company CJ Marine, said he was "so sad" to hear the news, and offered his own 16ft boat to one of those who lost their vessel to the flames.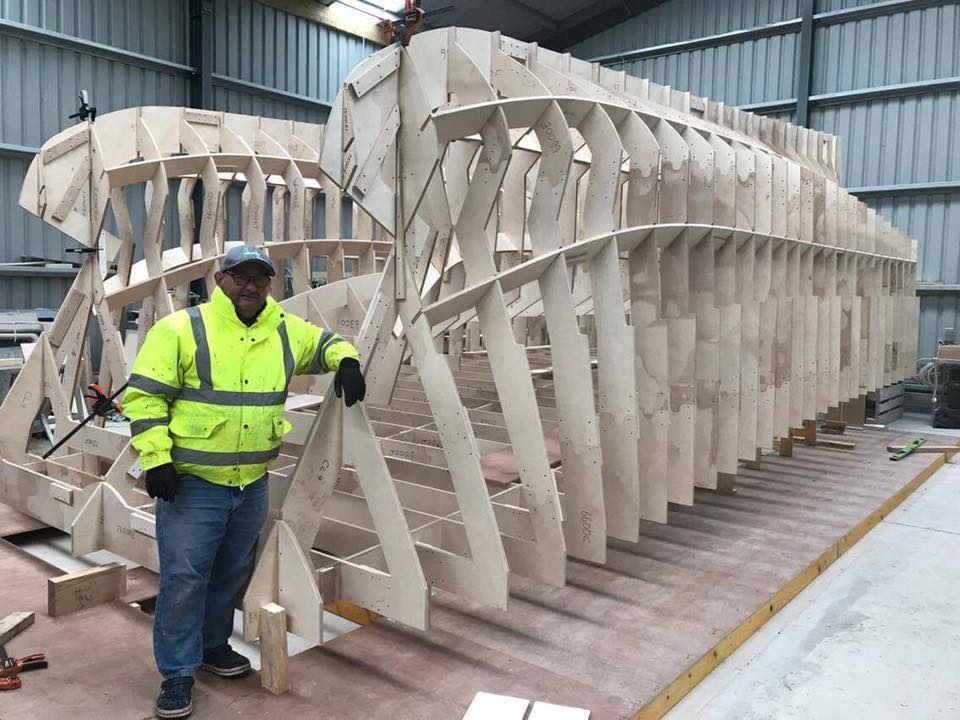 He said:"It was just shocking news to hear about the fire, and I wanted to help in any way I could.
"These guys work so hard and I just wish I had four other boats for the other men affected.
"The new owner of the boat is coming to pick it up next week."
Anyone with information about the fire is asked to call police on 101 or Crimestoppers anonymously on  0800 555 111.