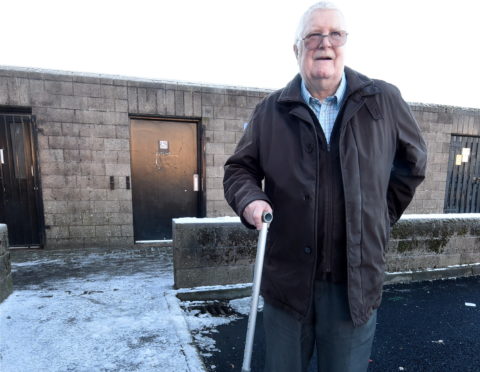 A disabled pensioner is campaigning to get more wheelchair accessible pavements around his village.
The retired Westhill resident has lobbied his local politician in order to improve disabled access in and around the shopping centre.
Ken Campbell, 72, has enlisted help from MSP Mike Rumbles to get more dropped kerbs in the area.
Mr Campbell has "major" mobility issues himself, but wants to help local wheelchair users and mobility scooter drivers get better access to Westhhill facilities. He said: "I don't dispute that there are some dropped kerbs in the village – but there aren't enough.
"Wheelchairs and mobility scooters are often forced to use the roads because there aren't enough access points for the pavements.
"There is also an issue with access to the disabled toilets at the shopping centre – the pavements outside those are not wheelchair friendly – the people who design these things should be given a pick and shovel.
"We have also asked the owners of the shopping centre if they can add two more disabled spaces near to Greggs – as this is frequented by a lot of elderly people."
Yesterday a wheelchair user, who did not want to be named, who was visiting the shopping centre agreed that the pavements were in "dire need" of more dropped kerbs.
A Westhill resident of more than 20 years, she added: "I regularly miss my bus because I have to go down to the next crossing to get off the pavement.
"I have complained so many times about it. There aren't nearly enough dropped kerbs in the area – it is only something you would notice if you were in a wheelchair.
"I'm glad someone is trying to do something about it."
Last night MSP Mike Rumbles said he had been investigating the issues raised.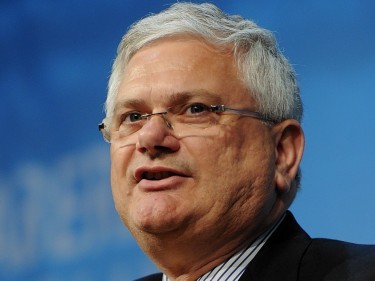 He said: "After having highlighted the lack of dropped kerbs with Aberdeenshire Council they have made clear that this is the responsibility of the owner of the centre and I will now be writing to the owners of Westhill Shopping Centre about this.
"It is in the interests of both the owner and all the businesses in the shopping centre that the elderly and people with reduced mobility have good access to the entire area. In fact, the owners have a legal responsibility to make 'reasonable adjustment' to their property so all members of the public can have access.
"As soon I have a response from the shopping centre I will be contacting Mr Campbell again, hopefully with good news."
Roads and landscape services manager for Aberdeenshire Council, Brian Strachan, confirmed that a survey of the area around the shopping centre had been carried out and found that the publicly maintained areas were "well served" with dropped kerbs.
He added that the shopping centre area was owned privately and was not maintained by the council.
A spokesman for the shopping centre said they aimed to "maximise" their visitors experience and confirmed they would be looking into adding disabled bays outside Greggs.