Van crashes into a roundabout on the A96 near Aberdeen
By
Stuart Findlay
February 1, 2019, 7:52 am
Updated: February 1, 2019, 11:04 am
A roundabout on the A96 between Aberdeen and Inverurie is partially blocked this morning after an accident.
Police are on their way to the incident, which happened at the Clinterty roundabout near Blackburn at around 7.30am.
Delays are expected in the area as one lane has been blocked.
A police spokesman said it appeared that a van had gone straight onto the roundabout.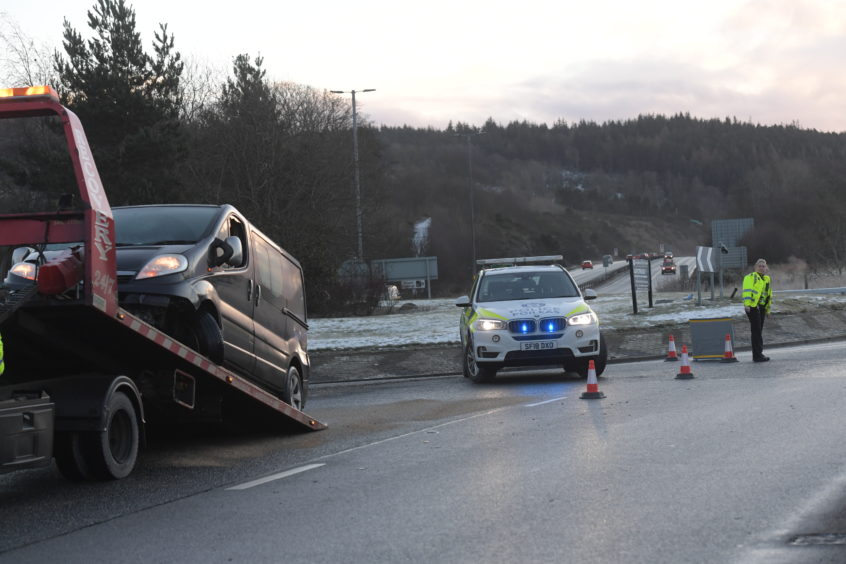 It is not yet clear if anyone has been injured in the incident.