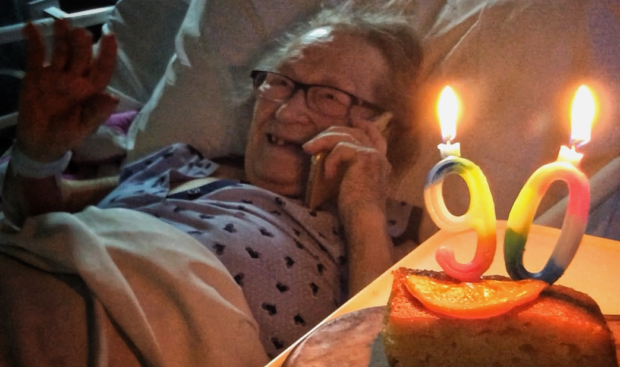 A pensioner who broke her hip while on holiday in Greece has been stuck in hospital for three weeks amid a travel insurance battle.
Lesley McLeod decided to take her mum Maysie McLeod to the Greek island of Lesbos as a special treat to mark her 90th birthday on May 4.
But instead of celebrating in the sun, she spent her big day delirious and confused, in a strange environment and suffering great pain.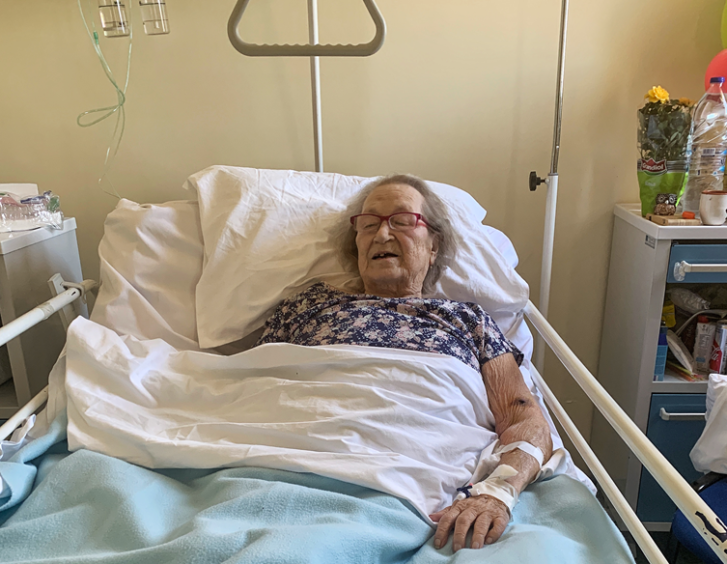 Maysie, who is registered blind, had a bad fall at the holiday home on Lesbos on April 26 and was rushed to hospital with a broken hip.
Her daughter had taken out "super-duper" travel insurance cover for her mother from travel insurer Free Spirit, who specialise in catering for older people and individuals with medical conditions.
But despite the policy covering emergency medical expenses of up to £10 million, Lesley claims she has had difficulties getting the insurers to arrange for her mother to go home to Bridge of Don.
Last night, she accused Free Spirit of "trying to find the cheapest way to get us home" but a spokesman for the firm last night insisted the delays were due to medical reasons – arguing a hip fracture was "particularly challenging" for air travel.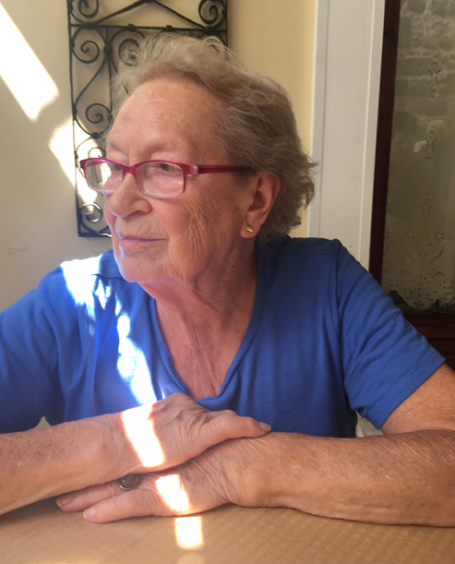 She claimed her mother – who was in high spirits before she was admitted to hospital –  has been left hallucinating and "panic-stricken" from her ordeal.
And the pair have now been dealt a further blow, after insurers said the earliest they can bring them home is Saturday – three weeks since the fall.
It is proposed Maysie and her daughter will fly to Manchester and then be transported by road ambulance back to Aberdeen.
Lesley said: "That would be about a three and a half flight to Manchester, and then another six hours or so driving in the ambulance by road.
"I'm not known to panic. I've coped, but I've not been at all happy. I've had moments of black despair about it all."
However, she praised the staff at hospital for their care.
She added: "The hospital staff have been tremendous. With Greece being in the economic situation that it's in, the hospital is pretty run down, but they're really doing their best with what they have.
"Staff have said her confusion completely temporary and due to shock, but it's really a hellish situation for her."
A spokesman for Emergency Assistance Facilities, which is handling the case on behalf of the insurance company, said: "We are sorry that the family is unhappy with our service.
"When people fall ill or suffer accidents abroad, it's understandable that they want to get home as soon as they can and we want this too, but this has to be balanced with achieving optimal recovery.
"It is grossly unfair to claim that we are trying to save money.
"Far from it, we are simply trying to find the safest way to get Ms McLeod home in order to achieve an optimal clinical outcome following her terrible accident.
"Hip fractures are particularly challenging when it comes to repatriation by air.
"The pressurised environment of a plane can put dangerous stresses on the body, and it's not recommended to repatriate someone with this kind of injury earlier than 10 to 14 days after surgery. In Ms McLeod's case, this is no earlier than May 14.
"We are still looking at all the options available for repatriation, and will continue to discuss this with the family.
"Nothing has been decided for definite, and the family can be assured we are doing everything to get her home as quickly and safely as possible."