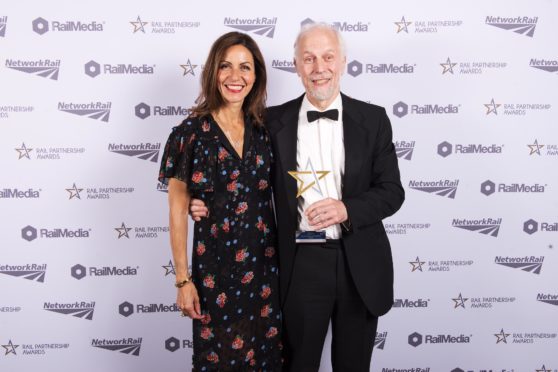 A group of volunteers who brought steam trains back to Aberdeen have been awarded for their efforts.
The Ferryhill Railway Heritage Trust triumphed in the 'Preserving the History of the Railway' category at the Rail Partnership Awards, sponsored by Network Rail.
The accolade has been given to the trust after its members successfully restored the 1906 Ransomes and Rapier locomotive turntable which was brought back into active service last summer, following decades of disuse.
The prize was presented to the group's chairman, Dr Jon Tyler at the awards ceremony in Birmingham in recognition of the lengthy renovation and refurbishment project.
Dr Tyler said yesterday: "This award, the first to be received by the trust, demonstrates the recognition the project has received in reviving steam charter trains to Aberdeen.
"The volunteers at Ferryhill deserve to have all their hard work recognised in this way. Aberdeen's tourism offer has been given a big boost by the additional visitors who now arrive in the city by steam train."
The trust, whose members work behind the scenes throughout the year, has already been instrumental in heralding the arrival of classic vehicles, Tornado and Union of South Africa, to the north-east, and it's anticipated that the number of services will increase in the future.
The public will get the chance to watch the work being carried out by the volunteers with the arrival of steam trains, hauled by the locomotive Tornado, in Aberdeen on August 1, 8 and 31 and September 7.