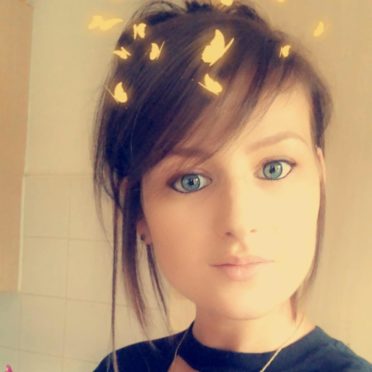 A woman attacked a transgender man during a "prejudiced" alcohol-fuelled confrontation in Aberdeen.
Louise Mcritchie's victim was biologically female at the time, and "identified as male".
The 26-year-old appeared from custody at Aberdeen Sheriff Court yesterday, and admitted carrying out the assault in the early hours of Sunday, April 28, following a night out drinking with three others – including the victim.
Fiscal depute Lynzi Souter said: "The accused repeatedly called the complainer 'a girl', and he advised that he just needed to get away from the situation.
"It was at this point the accused struck the complainer, causing him to the fall to the ground, and thereafter kicked him to the head and body."
The court heard that a nearby door steward had to restrain the mum-of-four before alerting the police.
Mcritchie admitted the attack was "aggravated by prejudice relating to transgender identity".
But her solicitor, John Hardie, said she had a different recollection of events and "didn't believe she said anything inflammatory".
He said: "The complainer had begun a discussion about his status in terms of gender assignment, and the fact he identified as male.
"At that point he was biologically female and, having made the assertion, Miss Mcritchie said it wasn't possible for someone to just choose their gender – and that was a controversial position to take.
"As the parties became drunker, the relationship between her and the complainer clearly deteriorated."
He explained that Mcritchie had felt someone kick her in the back of the legs and had believed it to be the man, but was unable to say for certain.
"Thereafter there was a confrontation on Union Street as the complainer was aggressive to her," he said.
"She doesn't believe she said anything inflammatory."
Mcritchie, of Steadfast Lane, Forfar, said another person at the scene also played a part in the attack and an arrest warrant was issued for her co-accused.
Sheriff Robert McDonald fined Mcritchie £333, to be paid at a rate of £40 per month.