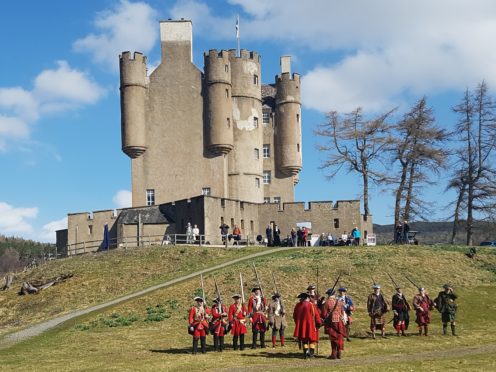 A campaign has been launched to raise £1.5 million to help safeguard the future of a 17th Century castle.
Braemar Castle was taken over by the community more than a decade ago after it fell into a state of disrepair and visitor numbers dwindled.
Since then, £500,000 has been raised by local people to help repair the roof and chimneys and tourist numbers have trebled to almost 14,000 a year.
Now Braemar Community Limited wants to raise money to repair the structure and replace harling on its exterior.
It also hopes to increase the visitor capacity and expand the programme of events on offer to help make the castle a five-star attraction.
Simon Blackett, chairman of the organisation, said: "We are now seeking funding for the next stage of the project, working in partnership with significant funders including the National Lottery Heritage Fund (NLHF) and Historic Environment Scotland.
"The castle is a huge success story, giving an authentic experience for visitors as well as learning opportunities for our 50 volunteers and the wider community.
"We're very grateful to the NLHF and to those who buy lottery tickets for the initial grant to get this next phase underway."
The castle's history stretches back 400 years and in that time it has survived four uprisings.
It was torched by the infamous Black Colonel of Inverey during the first rising in 1689.
The castle's owner, the Earl of Mar raised the standard in the village to initiate the 1715 uprising and it was later garrisoned by Hanoverian Redcoat troops after the Jacobites' defeat at Culloden in 1746.
Georgina Errington, castle manager, says that rich history will have an important part to play in the events it holds in the future.
"This wealth of stories gives us endless opportunities to create interesting and authentic events and re-enactments and great fundraising opportunities," she said.
"We have so much history to entertain and well as educate.
"We'll be holding a series of fundraisers across the summer and a highlight will be our 'raising the standard' day on Sunday, August 11, supported by Alan Breck's volunteer regiment of Jacobites and redcoats who'll be battling it out in the grounds."
Donations can be made, and more information can be found, at www.braemarcastle.co.uk.