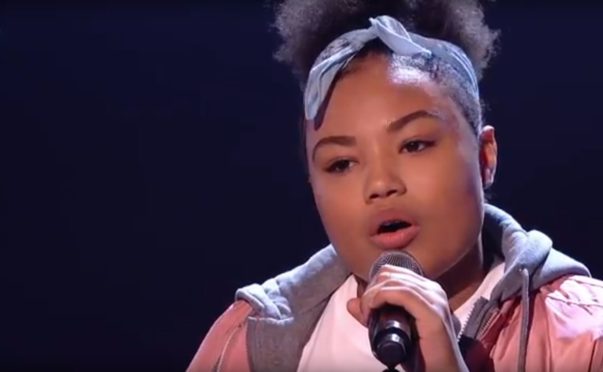 It may be the biggest two-day agricultural show in the north-east but this year people will be flocking to Turriff see more than just the livestock.
After a mammoth cash injection of £70,000 that has been ploughed into the food and drink section, this year's event will feature a new pavilion.
It will be given over to a significant showcase of local food and drink producers as well as a range of themed entertainment.
The pavilion will feature a cookery theatre with chef demonstrator Kate Moore sharing farm-to-fork stories with the thousands expected to attend the 155th show.
Another addition to the ever-growing attraction is the bandstand – which will provide a stage for local acts to play on.
Audiences will be able to sit and enjoy some of the fine food and refreshments on offer while singers and musicians perform.
Show secretary Helen Paterson was given the task of finding the acts that will entertain crowds and said she can't wait to see the show begin.
She said: "We've still more people to sign up but there are already 10 great acts lined-up.
"We have a dance group, a brass band, a silver band, a choir from Leddingham Chalmers in Aberdeen.
"David Anderson, Scott Anderson, Ellie Robertson, Paul Anderson and his wife Shona Donaldson will all be on the stage."
Also taking part will be 13-year-old Aiysha Russell from Drumoak who recently wowed judges on The Voice Kids.
The Banchory Academy pupil – who enrolled in an Aberdeen hip-hop school when she was five and sang What A Difference A Day Makes by Dinah Washington at her audition – had singer Jessie J and McFly band member Danny Jones vying to add her to their teams.
"People have been really eager to take part and we're excited to see what people think of our new bandstand and pavilion," Ms Paterson added.
This year's show president, Graeme Mackie, is a local potato farmer.
He said: "The Turriff Show is a local charity committed to the long-term future of what is a hugely important event for the region.
"The investment in the new food and drink marquee is an significant development for the show.
"It has been undertaken to showcase the best of the region's farming, food and drink, as well as to encourage tourism into the town and the north-east of Scotland.
"This improvement comes partly in response to last year's visitor survey, which highlighted that livestock and the event's food and drink fayre were the biggest attractions.
"This new addition follows an ongoing range of improvements into a number of areas of the showground in recent years, including creating new hard-standing areas, improving drainage and the erection of the permanent Ferguson Building."
Tickets for the show, which takes place on August 4 and 5, are available by visiting www.turriffshow.org.