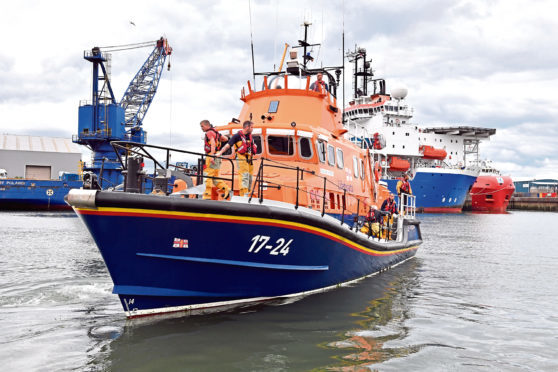 A rescue mission was launched off the coast of Portlethen this afternoon over concern for a small boat.
Coastguard teams and RNLI lifeboats from Aberdeen and Stonehaven were sent to aid the vessel spotted very close to some rocks at around 3.45pm.
The Stonehaven lifeboat pulled alongside and found a person on board, safe and well.
No damage had been caused to the boat, which was towed clear of the rocks.
A coastguard spokeswoman said: "The RNLI crew made contact with the one person on board, who was reported safe and well with no damage to the vessel.
"The lifeboat provided a tow to bring the vessel clear of the rocks, after which the vessel and its owner were fine to carry on their journey."