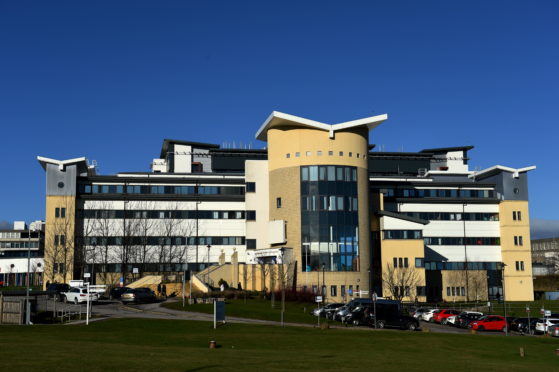 A camera crew took to the halls of an Aberdeen children's hospital to document the lives of patients and staff.
The stories of people working and being treated at the Royal Aberdeen Children's Hospital (RACH) will be spotlighted on BBC Scotland on August 14.
Narrated by David Tennant, the show follows the dedication, care and camaraderie of the hospital team.
It also explores the lives of patients and staff at one of Scotland's busiest, and most advanced, children's hospitals.
Almost 600 people work at RACH across various areas of medicine and the camera crew followed ophthalmologist Dr Scott, who operated on three-year-old Oscar's  bilateral cataracts – a rare condition estimated to affect just four in every 10,000 children in the UK.
Also highlighted is the team of specialists which work on easing the children's anxiety.
Play specialist Maureen McDonald has worked at RACH for 19 years.
She said: "Every day is different, it's rewarding, it's challenging.
"If in a day I've made a difference to one child then that's great, I'm going home happy."
The play specialist helps four-year-old Jack conquer his fear of needles.
When Jack was born he was diagnosed with a liver disease and, at just three weeks old, he received a life-saving liver transplant.
Stories in the the children's hospital also include six-year-old Kayla who has juvenile idiopathic arthritis (JIA), teenager Paul who has cerebral palsy and 10-year-old Macy whose Glut1 deficiency syndrome, which means she needs specialist advice from dietician Tracey.
The documentary will air at 8pm on BBC Scotland.