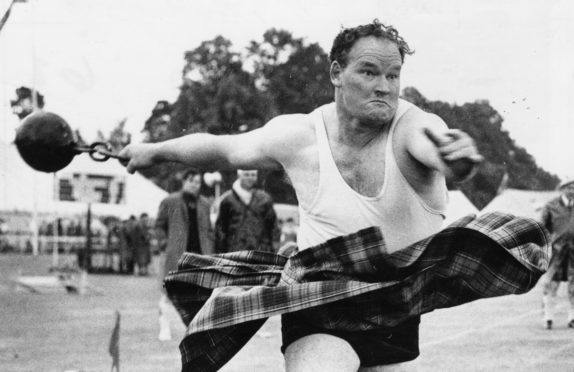 Bill Anderson MBE was a "true highland games heavyweight legend" whose name was known in strongman circles around the world.
He competed in all manner of events, in Scotland and abroad, until he was 50 years old, winning title after title.
Following his death at the age of 82, after a period of ill health, his family and the Scottish Highland Games Association have been looking back at his glory days.
The great-grandfather, from Aberdeen, started his sporting career at the age of 18 in competition at Alford in 1956.
He would go on to excel in heavy events such as caber tossing and hammer throwing.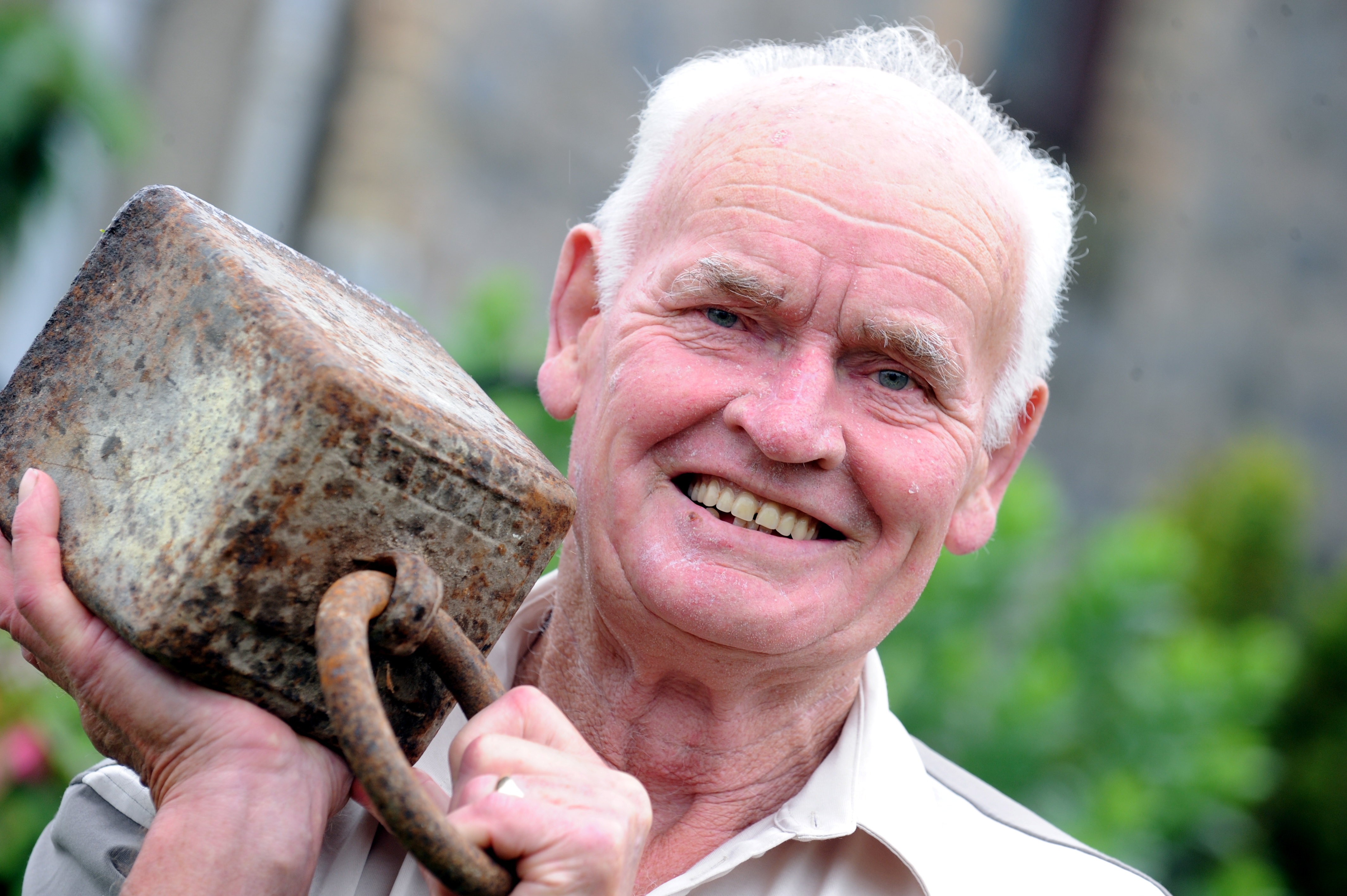 Over the course of his decorated career competing in heavyweight sports, he won 16 Scottish championship titles, as well as British, European, America, Canadian and World championships.
His reputation earned him positions as judge at the Aberdeen, Crieff, Aboyne and Braemar Highland Games.
In 1997 he was made a Member of the Order of the British Empire by The Queen.
It was far from his only meeting with Her Majesty, as his many successes at the Braemar Gathering brought him face to face with the monarch who handed out numerous trophies and other accolades.
Mr Anderson was also inducted into the Scottish Sports Hall of Fame in 2007.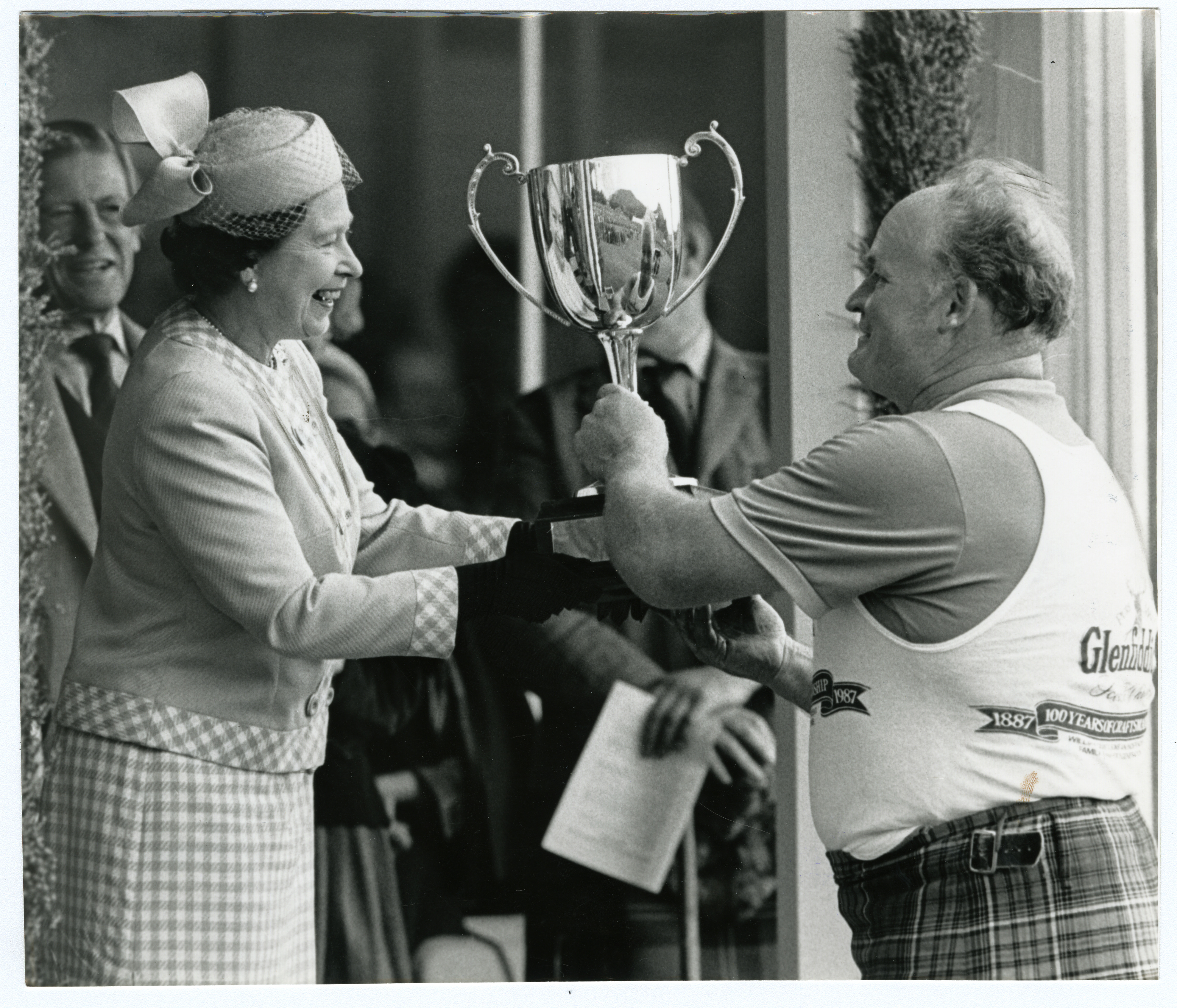 His son Mark said: "He wasn't in any pain and passed quickly. We are all obviously devastated, but getting on with it.
"He was an amazing dad. You couldn't ask for a better role model.
"I grew up going to all the games with him, so I saw a hell of a lot of Scotland with him.
"He was always winning and we were always so proud of him, but he was also a down-to-earth guy, who never let his fame go to his head like a lot of folk do these days.
"He wasn't that sort of guy. He was a good man."
A spokesman for the Scottish Highland Games Association said: "Bill was a true highland games heavyweight legend.
"He competed home and abroad for more than 30 years and won numerous titles and championships, including the Scottish Heavyweight Championship sixteen times."
"He will be sorely missed by his family and all who knew him."
Mr Anderson had four children, seven grandchildren and four great-grandchildren.
His funeral details have yet to be confirmed.