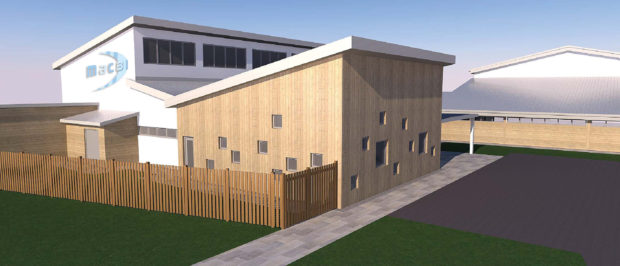 Plans to extend a busy north-east community centre will move ahead after the board securing 90% of the required funding.
More than 6,000 people use the Mintlaw and Central Buchan Initiative, known locally as MacBi, each month.
With demand growing, the MacBi group joined forces with the library next door to draft up plans for an extension to nearly double the size of the facility.
Now the board have revealed they have secured enough funding for the project to start – with builders expected to arrive early next month.
Chairman of the board Norman Smith is eager for the build to take place.
He said: "This has been such a long process with this being the fifth year of the MacBi Centre and no one would have thought five years ago that this wouldn't be big enough.
"Early on the library service asked us if there was the possibility of the library moving in with us and that's how the idea began.
"To do that we have to demolish the current library and build a large extension.
"Now we know it's going ahead the service will vacate the property by the end of this month and we will be starting the extension in the first week of September."
In the meantime, library users will have access to mobile facilities and have other ways of interacting with the service so their needs are still met.
The expansion will also create additional meeting rooms, a soft play area and a brand new early years care centre.
This will be in addition to the indoor and outdoor play areas, sports hall, fitness room, meeting rooms, lounge and cafe which are already located in the building.
Mr Smith said: "It will be a new way of providing these services for people, particularly the library but it's so users can have the best experiences.
"It will also be more accessible for everyone.
"It's exciting that we have enough of the funding now for the project to progress."
MacBi will be busy with their fourth road safety fun day on Saturday, which runs from 11am-3pm.
The emergency services will be there along with other family friendly activities.
Parking will be available at Mintlaw Academy. For more information contact Connie Strachan on 01771 624593.