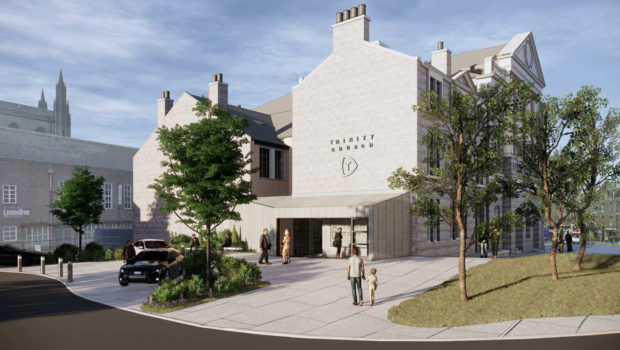 Ambitious renovation plans for an Aberdeen city centre church have been lodged- with the scheme including a deep clean of its historic granite facades.
Trinity Church moved into a former Church of Scotland building on Queen Street last December after the 200-strong congregation had previously met up in community centres, hotel ballrooms and even its members' front rooms.
Now, an application has been submitted which, if approved by council planning bosses, would allow repairs and creation of the extension, a stone clean of the granite, new lighting and an entrance and "landscaped square" to be installed.
Church leaders said last night the refurbishment of the 1904-built structure could "integrate" with the proposed £150million Queen's Square development.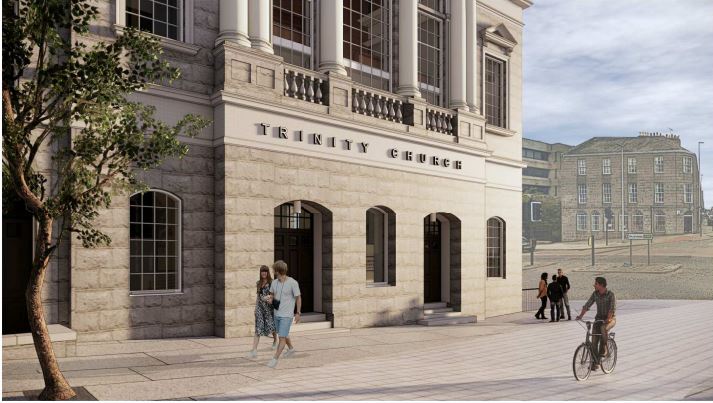 Under the proposals, which come as part of the 25-year city centre masterplan, a new quarter of shops, leisure and public space would be developed around Queen Street – with homes for retirees and young families among the key offerings.
In October, 2017, The Presbytery of the Church of Scotland confirmed that the congregation of Queen Street Church would move into St Mark's on Rosemount viaduct, with the church finally closing  after 22 years at the site.
But the Trinity Church later took over the B-listed building.
Minister David Gibson said discussions had began with council bosses about how to integrate the refurbishment with the masterplan scheme.
Rev Gibson said: "We are planning a full renovation of the church top to bottom.
"With the proposed redevelopment in the Queen's Square project, we think our refurbishment will integrate into the overall design."
Liberal Democrat councillor Martin Greig previously led services at the church when it was under the control of the Church of Scotland.
He said: "The continued use of the building as a church is really excellent news.
"It is a genuine cause for celebration that this place of worship has such a positive future ahead of it.
"The building is widely recognised as an important architectural feature in our city.
"It is an attractive and distinctive landmark which adds so much to the city environment."