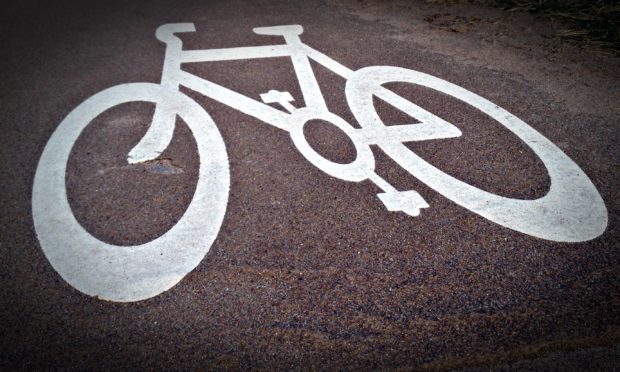 Residents of Aberchirder are gearing up to welcome 900 hungry cyclists to their village on Saturday.
For the first time, Ride the North – a two day, 175-mile cycling challenge – will be stopping off in the village, also known as Foggie, for lunch.
When organisers pitched the idea to the community, they initially wondered if they would be able to cope with the demand.
But many groups have since pulled together and are preparing to welcome the cyclists and their supporters for burgers, soup, sandwiches and cakes.
Brenda King, chairwoman of the Aberchirder and District Community Association, is looking forward to welcoming the cyclists.
She said: "We were asked if we would host the Ride the North cyclists and the people cheering them on for lunch.
"Initially I panicked as I didn't know anything about the event and we were a bit stumped as to what to do when they revealed there would be 900 cyclists expecting lunch.
"So we appealed to the community groups including the Scouts, the Guides, rural groups, and everyone has been incredible.
"The Men's Shed will be marshalling on the day too.
"The community has just pulled together and I can't wait to see the reactions on Saturday."
Between 11am and 2.30pm, hundreds of people will descend on the village.
And despite the pressure of the lunchtime rush, the eco-friendly locals are keen to ensure plastic use is kept to a minimum.
She said: "Water taps are going to be set up so that the cyclists are not using plastic bottles.
"Instead they can fill their own bottles with the fresh water we have on offer.
"We've tried to be forward thinking and have had help from people experienced in running events with regards to supplying all the right goods while looking after the planet."
Foggie has never been included on the route for the Ride the North event – even as somewhere the enthusiasts pass through.
But it was found to be the ideal spot for the stop this year, with the route taking people through the Aberdeenshire and Moray countryside, starting and finishing at Castle Fraser.
Ms King said: "The preparations really have been great seeing everyone get involved is wonderful.
"The only thing we can't control is the weather but fingers crossed."