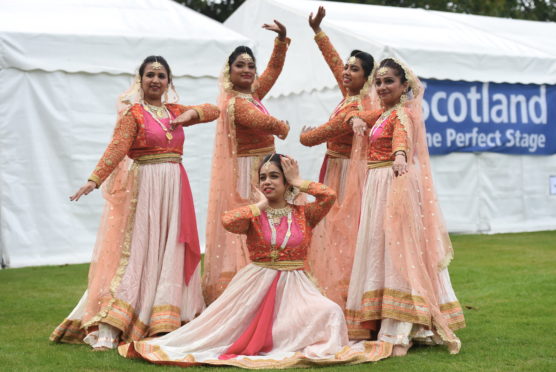 Organisers of an event celebrating the north-east's cultural diversity were delighted that the damp weather did not spoil this year's fun.
Aberdeen Mela – One World Day was cancelled at the 11th hour last year after the weather was deemed too dangerous.
But despite the odd rain shower, there was no such threat and large crowds gathered at Westburn Park for the celebrations.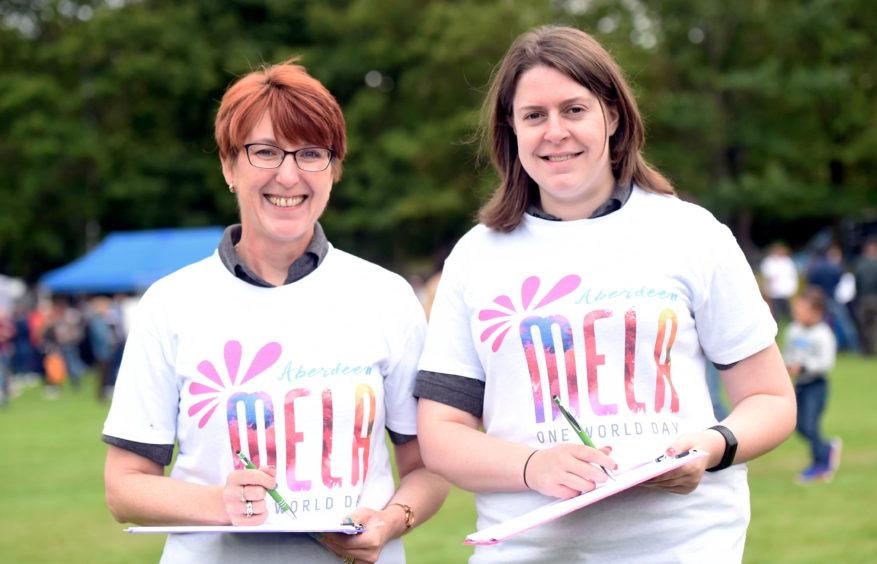 There were music and dance performers, international food and arts and craft stalls, a funfair and a large charity presence at the brightly coloured festival yesterday.
Performing groups from across the country descended on the Granite City for the day, including Guru Soundz from London and the Glaswegian Desi Bravehearts.
Ahashan Habib, Aberdeen Multicultural Centre manager, said: "People have been ready for this for two years, so we are thanking the weather gods today.
"People now know the kind of the atmosphere to expect at days like this."
A number of voluntary organisations were given the chance to share information about their work at the festival, as well as the likes of The British Army, Royal Navy, vegan campaigners and climate change activists.
Mr Habib added: "The Aberdeen Multicultural Centre has been promoting all cultures, colours and languages in the city through the Mela since it started four years ago.
"People love these shows and that is especially true of the immigrant community, they love to see their culture here.
"They have taken ownership and come here and share it.
Lord Provost of Aberdeen Barney Crockett praised the event for "bringing everyone together".
He said: "We are a city that has become very diverse in quite a short time and I think all in Aberdeen come together to enjoy these sorts of events.
"People turned out in force and it was great to see the resilience of the event to bounce back after last year's setback. It is all very positive going forward."