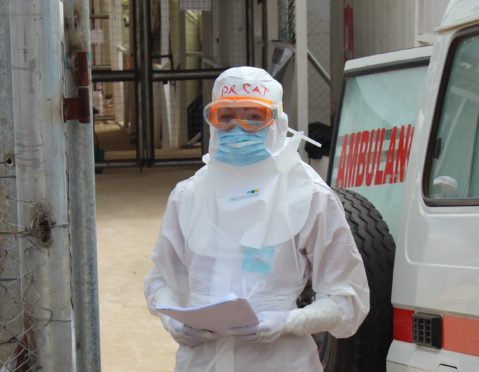 An Aberdeen-raised doctor claims already nearly 10,000 lives have been saved by a new vaccine for one of the world's deadliest diseases.
Catherine Houlihan returned to the UK in June after a four-week stint treating Ebola patients in a warzone in the Democratic Republic of Congo.
The latest outbreak has claimed more than 2,000 lives but she believes that without the new injection, developed with support from the UK Government, it might have taken thousands more.
Dr Houlihan said: "I think  the vaccine has changed the path of this outbreak.
"We could have already had a death toll similar to West Africa had we not had it.
"Health care workers are among the highest-risk groups for catching Ebola and this extra protection enables them to carry out their roles far more effectively.
"Five per cent of all cases in the DRC are health care workers. A further two health care workers were infected just last week."
The 39-year-old visited Sierra Leone twice between 2013 and 2016, treating those affected by the terrifying West African outbreak.
More than 11,000 people died and she said she saw "some of the worst things she had ever seen or ever wants to see again".
But this latest treatment, which is proving 97% effective, has already been given to more than 200,000 people.
In June, Dr Houlihan was working in DR Congo's war-torn North Kivu province, where over 120 militia groups operate.
Efforts to contain the deadly virus have been hampered by violent attacks – with two Ebola health workers killed there last month.
The World Health Organisation (WHO) reported 42 attacks on treatment centres between January and May.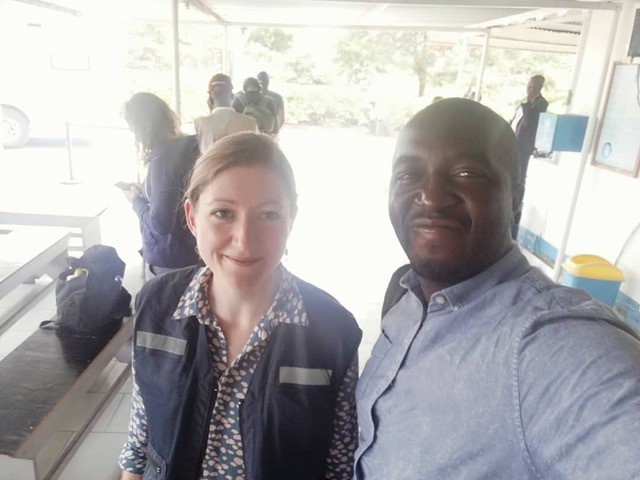 Dr Houlihan added: "The security situation in DR Congo is the biggest difference between this outbreak and the West Africa one.
"Certainly, undertaking visits to small health centres outside of Goma wasn't a comfortable journey, knowing that you might meet armed militia and that health workers have been targets."
International Development Secretary Alok Sharma has called on the international community to "step up" amidst the health crisis, saying: "Ebola has already taken far too many lives in the Democratic Republic of Congo.
"Shockingly, it has wiped out entire families.
"If the international community does not act now, many thousands more lives could be lost."