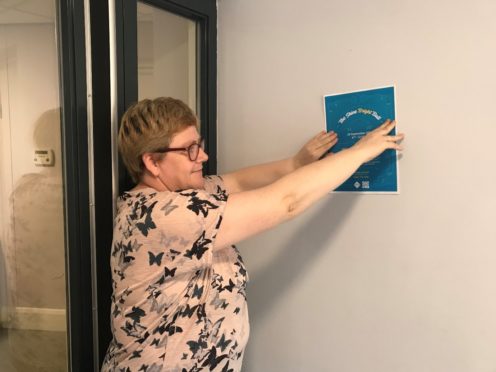 People of the Blue Toon are being invited to snap up tickets for a charity ball in aid of a community minibus appeal.
The Peterhead branch of community care and support charity Cornerstone is preparing to host their second Shine Bright Ball.
Last year's ball raised £3,000 and it is hoped that, combined with the money raised at the event this year, the funds will help purchase a minibus for people with disabilities.
The bus would allow the charity to transport people to a range of activities and give them the chance to try new things.
Lily McMillan, service manager at Craigewan Court, the Cornerstone Housing Support Service in the town, believes a bus could improve the lives of the people they support.
She said: "The minibus will allow them to access more social outings. Until now we have had to rely on public transport which is limited during local holidays and weekends.
"The people we support are fully involved in all our fundraising activities from helping with collecting donations from generous shopkeepers to helping decorate hampers and raffle prizes.
"The Shine Bright Ball raises the profile of the work Cornerstone do in the community whilst giving the people we support something to look forward to and get dressed up for.
"Any funds raised in the future will provide additional activities for the people we support to enjoy."
The ball will take place at The Waterside Hotel on Saturday, September 28 from 6pm to 12.30am.
Tickets cost £35 available from the Cornerstone office on Marischal Street, Peterhead.