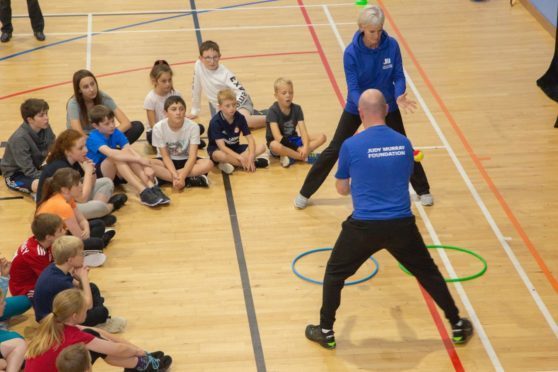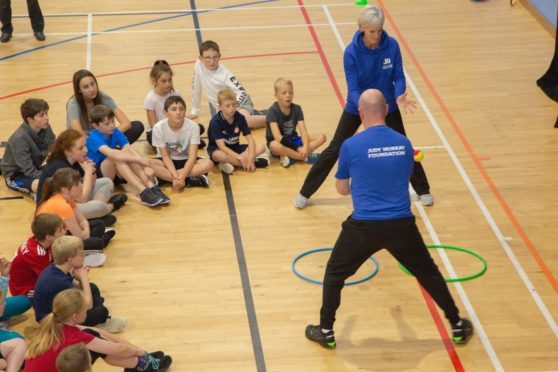 Work on the major expansion of an Aberdeenshire sports centre backed by tennis legend Judy Murray could start next year.
The Garioch Sports and Community Centre in Inverurie wants to build a new facility with three indoor tennis courts, a new reception area, a new gym, fitness studios and more – as well as a standalone early learning and childcare centre.
And as part of the plans, the centre has asked for a community asset transfer of the land at Strathburn Park from the council's ownership to theirs, in order to let the facility "be in control of our own destiny".
Council officers have recommended members of the Garioch area committee approve the transfer request, after concluding the centre is an "extremely well-managed organisation with strong leadership with the capacity to deliver, manage and develop this ambitious project".
A report which will go before councillors next week said transferring ownership to the Garioch Sports and Community Centre would "help the people of Aberdeenshire live longer, healthier lives", with "a focus on reducing obesity, and improving mental health and well-being."
The price of the asset transfer from Aberdeenshire Council has been set at £475,000 – however, the centre is currently applying for grants to cover the cost.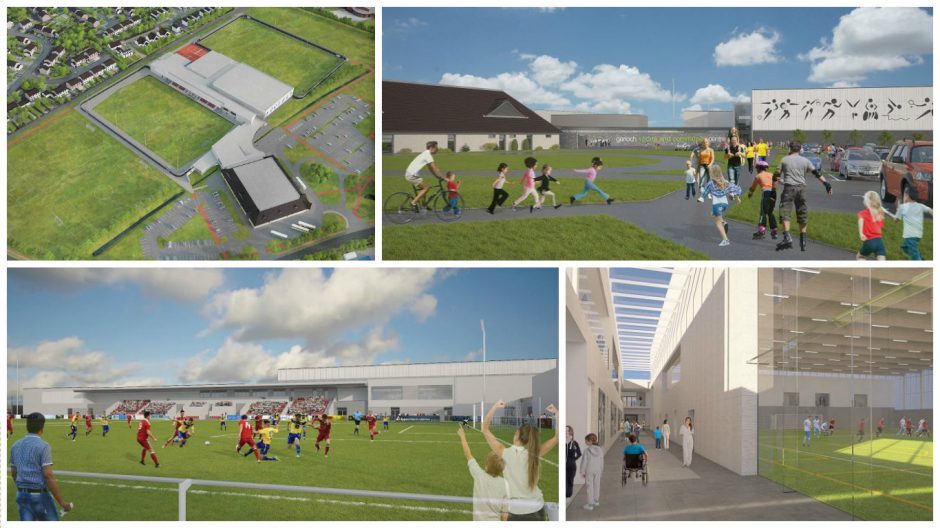 Kevin Bonarius, the chief operating officer of the centre, said: "The asset transfer itself is basically to give us the opportunity to continue to improve the facilities here, and give more to the community by getting control of the land.
"We lease the ground at the moment from Aberdeenshire Council, and we're looking to acquire it as  part of our development plans.
"This application would give us more control of what we're wanting to do, let us be in control of our own destiny and move forward with our project a bit quicker.
"We're hoping to really kick off next year, if all goes well."
The sports centre has received the backing of the Judy Murray Foundation, because of its commitment to rejuvenating tennis facilities in the area.
Councillors will consider the asset transfer request next week.
Melodie Crumlin, CEO of The Judy Murray Foundation, said: "Over the last 18 months our foundation has been working collaboratively with Garioch Sports.
"We are getting more people and families playing tennis by training parents, teachers, club members and students to deliver sessions in local communities across the Inverurie area.
"We know that when we show more people how to run fun starter tennis then there will be a network of coaches and lot more opportunity and activity, and, activity needs space.
"It would be absolutely fantastic to have this facility for local people, families and communities to access and would also be a huge boost socially and economically to the North East of Scotland."